Review: LG enV2
Form Basics Extras Video Wrap Up Comments 22
Music Camera Photos/Video Browse/Customize Extras
Pictures
Because the enV2 loses auto focus when compared to the Voyager, the pictures aren't quite as sharp as we'd like them to be. They're decent, mind you, but not super fantastic. They do a good job outdoors, and capture color very well. When indoors, the grain and level of noise in the images wasn't as bad as we expected it to be. There is no flash, though, so dark environments such as bars were problematic for the enV2's camera. Very dark environments produced poor images.
Video
The video recorder performs on par with the still camera. It will record up to an hour of video (storage dependent) and also clip them down to the appropriate length for MMS. The video camera did respond really well to extreme changes in lighting, and presented very little ghosting or blurred images when panned back and forth.
Advertisements article continues below...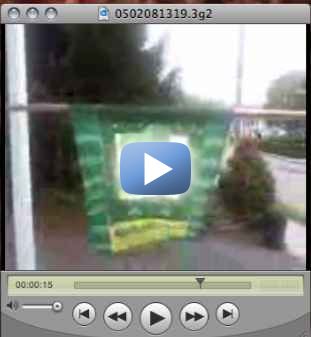 3GPP2 / MPEG-4 format (viewable with QuickTime)
File size: 256 KB