Unlocked LG G6 Reaches Amazon and B&H
Article Comments 4
May 12, 2017, 1:08 PM by Eric M. Zeman @zeman_e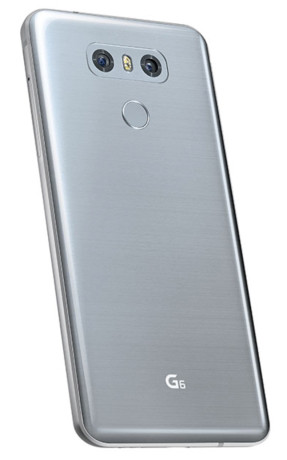 LG today said the unlocked version of its G6 flagship handset is now available from select online retailers. The G6 is on Amazon.com for $630 and on B&H.com for $599. Both Amazon and B&H will ship the phone today. LG has listed the unlocked variant on its own site for $699 with shipping dates beginning May 18. LG said the unlocked G6 will also soon be available from BestBuy.com. The unlocked G6 supports CDMA and GSM/LTE networks and is compatible with most U.S. carriers, including AT&T, Sprint, T-Mobile, and Verizon Wireless. The phone features a 5.7-inch 18:9 display, normal and wide-angle cameras, and a metal-and-glass design.
more info at Amazon.com »
more info at B&H.com »
No support for Sprint
The official specs on LG's site do not show support for LTE bands 26 and 41 in the unlocked model.

If that's true then this device will likely perform very poorly on Sprint.
Isn't Sprint's primary band 25? Don't they use 1900 MHz in most places? I don't know but I'm curious too. Pretty stoked that the unlocked L6 has CDMA access at all.
18.5:9
Does anyone know why the Korean manufacturers eg: Samsung, LG are going with the 18.5:9 display ratio?
Not everyone has narrower sized hands........