5 Things to Like About the Samsung Galaxy S8 and S8+
Article Comments 5
Mar 31, 2017, 2:15 PM by Eric M. Zeman
updated Apr 2, 2017, 9:52 PM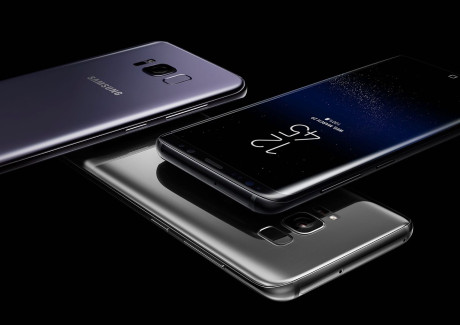 Samsung announced the Galaxy S8 and S8+ this week, its flagship smartphones for 2017. These powerful handsets arrive with new screen shapes, slim silhouettes, and bulked up specs. Here's what we like most.
Advertisements article continues below...
Samsung has a lot riding on the success of its new smartphones. The company hopes to rebuild consumer trust after the disastrous battery-related recall of the Note7 last year. Not only does Samsung have to show consumers that it can build safe phones, but also the S8/S8+ set the stage for Samsung's on-going battle with arch-rival Apple and its iPhone.
The S8 and S8+ are already available for preorder from most major carriers, and they reach stores April 21. The Galaxy S8 and Galaxy S8+ need to prove to us they are worth the $750 and $850 price points, respectively. Here's how we think they will.
1. Sleek Design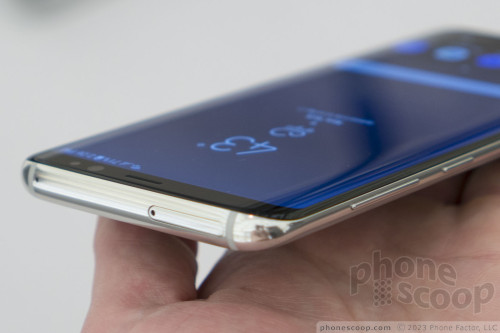 Samsung designed phones that have bigger screens and smaller bodies than not only their direct predecessors, but many competing devices, too. For example, the Galaxy S8 has a slightly larger display than the LG G6, and yet the entire phone is more compact. The Galaxy S8+ has a dramatically larger screen than the iPhone 7 Plus yet also has a more compact footprint. We can look to the impossibly thin bezels along the side edges for this, and slim bezels above and below the screen for creating this effect. The dual glass surfaces that form the outer skin are polished to an incredible sheen and matched perfectly to a milled aluminum frame. The phones are gorgeous beyond words. The S8 and S8+ don't have to work too hard to impress you. Spend just a moment with either in your hand and you won't want to let it go.
2. Infinity Display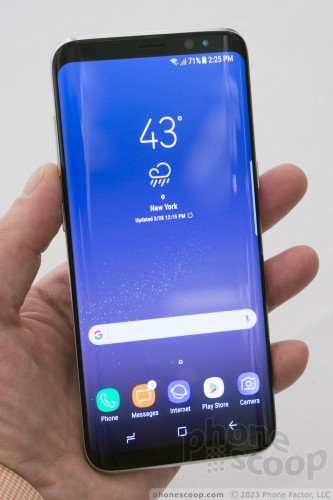 Samsung is moving away from the old industry-standard 16:9 aspect ratio, for a taller ratio of 18.5:9. The 5.8-inch screen on the S8 and the 6.2-inch screen on the S8+ both have 2,960 by 1,440 pixels. More than that, the screens are curved along the side edges thanks to some smooth Gorilla Glass 5, and are the first mobile devices certified by the UHD Alliance as Mobile HDR Premium. That's fancy talk for they have incredible, colorful, cinematic screens. Sometimes fixating on specs gets in the way of reality. After spending some time gazing at the displays this week, it's easy to say screens are attractive, luscious, and dazzling in their resolution, color, and brightness. We were impressed, and we think you will be, too.
3. Snapdragon Speed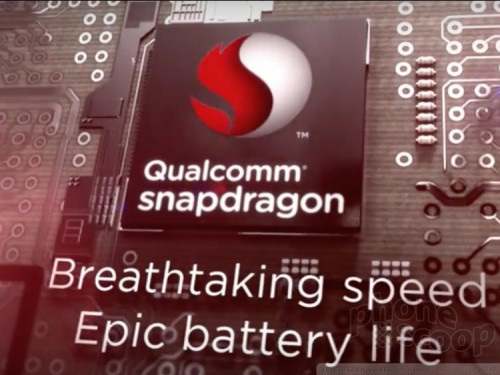 All of the U.S. versions of the Galaxy S8 and S8+ will be powered by Qualcomm's top-of-the-line Snapdragon 835 processor. Qualcomm has been building up the 835's prowess for months. It relies on a 10nm process, which means the transistors are packed together incredibly tightly for faster clock speeds while drawing even less power. Clock speeds aren't the only thing that make the 835 impressive. It is an entire platform that includes the latest graphics processor, digital signal processor, and image signal processor. These will impact games, media, and camera performance across the board. Don't forget augmented and virtual reality. The Snapdragon 835 CPU and its secondary GPU, DSP, and ISP will make the S8 and S8+ killer VR/AR platforms.
4. Gigabit Wireless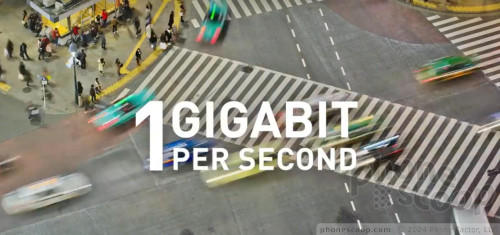 The S8 and S8+ ship with the Snapdragon X16 LTE modem on board, which is compatible with high-speed wireless networks that are coming later this year. If you want to talk tech for a second, the X16 is capable of supporting 802.11a/d Gigabit Wi-Fi, 4x4 MIMO, 256-QAM digital signal processing, and up to 4X carrier aggregation for optimized speeds, including Gigabit LTE. AT&T, Sprint, T-Mobile, and Verizon all claim to have some form of Gigabit LTE network set for deployment before the end of 2017, though the initial launches will be limited to just a few markets. Sprint, for example is testing Gigabit LTE in New Orleans, while AT&T is targeting Dallas. Only a few people will get to use Gigabit LTE, and yet the S8 and S8+ will support the fastest speeds from all major carriers as they continue to update their networks.
5. Camera Boost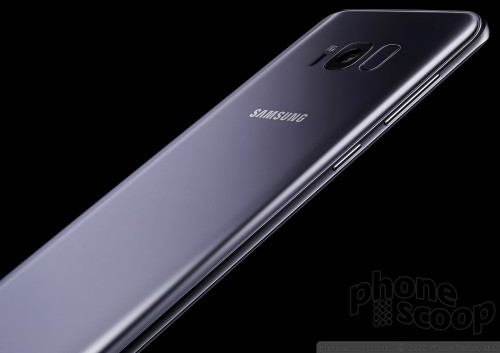 Samsung didn't spend too much time selling the camera on the S8 and S8+, and it doesn't have to. Samsung is relying on the same sensor it selected for last year's Galaxy S7 and Note7. The main camera rates 12 megapixels at f/1.7 and uses dual focus pixels and optical image stabilization to capture sharp shots in low and bright light. The S7 and Note7 were some of the best cameras we tested last year, which implies that the S8 and S8+ should be on par, if not better. Further, it's worth remember that S8 has the more advanced Snapdragon 835 with an improved image signal processor to handle picture taking. The CPU and ISP combined should translate to quicker focusing and capturing. Samsung may have chosen to use refined software with the more powerful hardware to make other improvements of which we're not yet aware. Last, but not least, let's not forget the selfie camera Samsung improved front-facing from 5 megapixels to 8 megapixels and added autofocus. Very few front-facing cameras can tout autofocus.
What do you think? What excites you most about the Samsung Galaxy S8 and S8+?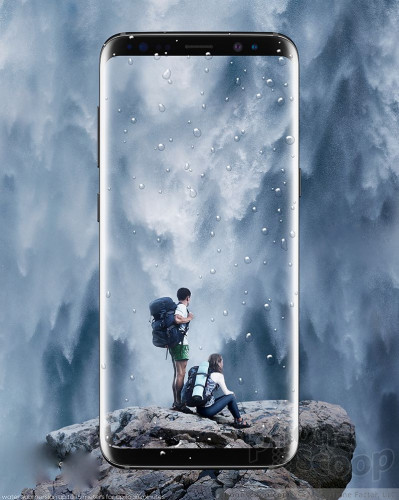 samsung s 8
good luck finding a temper glass screen protector to cover the screen and than a case that fit the phone
Samsung Galaxy S series phones are incredibly popular. There is never any shortage of cases not protective options for them. This one will be no different.
Actually the tempered glass will be out the same day as launch js
Yes, both cases and Tempered Glass are in stores now. However, I am planning to use the Crystal Tech Nano 2.0 wipe-on liquid screen hardener. I'm using it on my Pixel, and it is great- totally invisible, and hardens the glass to the hardness of a sapp...
(continues)
Never needed one with Corning Gorilla Glass and this will be my fifth Galaxy...