Review: LG G6
Hardware Software Wrap-Up Comments 5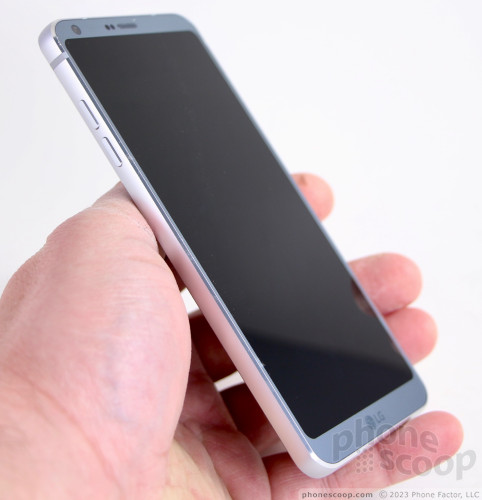 The G6 is LG's best phone. It's LG's best turn at design, best example of engineering as an art form, best in raw performance, and best in delivering a good experience across the board. It has so few weaknesses I can hardly think what they might be.
You just might fall in love with the phone at first sight. The glass-and-metal chassis is classy and assembled brilliantly. It's a fine size and the screen will surely push all your buttons with eye-popping visuals. Water resistance has become a table-stakes feature for flagship phones and the G6 has it covered. I appreciate the 3.5mm headphone jack, USB-C port, wireless charging, and memory card support. Wireless performance was great, voice call quality is very good, and battery life is right where it needs to be.
The Android 7 operating system runs flawlessly and LG's user interface strengthens it by adding more ways to customize the experience. The camera application is truly powerful, if a bit overwhelming. Photo and video quality is up there with the best the market has to offer.
The fact that LG kept the price close to the $675 mark is just amazing. It's a bargain. Who should buy this phone? Anyone. Everyone. The LG G6 is awesome.