Review: HTC U Ultra
Hardware Software Wrap-Up Comments 1
It's pretty easy to say the U Ultra is HTC's finest phone. You will not find a more visually arresting smartphone on the market. HTC designed an eye-pleasing piece of hardware. I dare you not to fall in love with the hero blue color. HTC made some serious missteps, however, that may be problematic.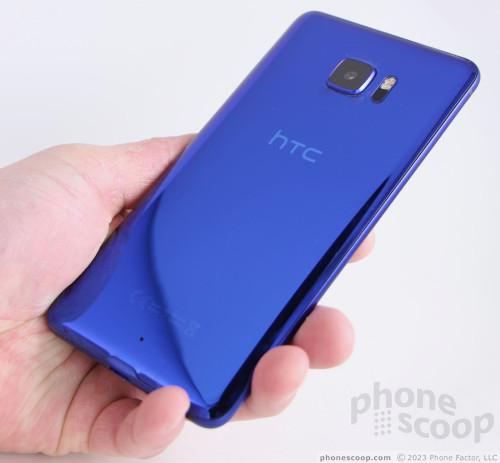 The U Ultra has a solid screen, excellent voice and data performance, and solid battery life. The new BoomSound speakers sound very good, as do the boxed headphones. Android 7 and HTC's Sense interface run perfectly on the phone and ensure you can personalize nearly every facet of the phone. The camera is great.
Advertisements article continues below...
Then there are the "buts": The phone is huge, making it somewhat unwieldy. The extra display is nice, but the phone would probably be smaller (and possible more appealing) without it. The U Ultra lacks a headphone jack, and I found the USB port was incompatible with several USB-C-to-3.5mm dongles I have on hand. And, in what may be the ultimate dealbreaker, the U Ultra is barely water resistant, let alone waterproof.
These are all secondary concerns when you consider the preposterous $750 price tag. I mean, I get it, the phone is made of gorgeous glass and has top specs all around. That doesn't change the fact that Apple, Samsung, and LG charge $100 less for their flagship smartphones. Rumors suggest the Galaxy S8 and iPhone 8 might be more expensive than in years past, but that doesn't change the fact that $750 is a lot of scratch. It doesn't help HTC any that it is selling the phone directly to consumers at full price, rather than via a carrier-backed installment plan.
Who should buy the HTC U Ultra? People with cash to spare and who prefer high design over practicality. It's a fine, fine phone, but perhaps not fine enough.