Nokia Brings Back the 3310
Article Comments 2
Feb 26, 2017, 11:35 AM by Rich Brome @rbrome
updated Feb 26, 2017, 1:48 PM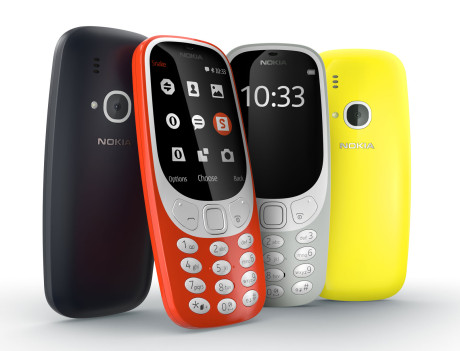 Nokia today introduced a new version of the old Nokia 3310 phone. It includes a color screen, Snake, and the original Nokia ringtone. It only supports 2G GSM networks. It also comes in four colors. Nokia claims 22-hour talk-time and a month of stand-by. It will retail for "average global retail price of €49".
Nokia 3310
Used the original one many years ago, however I though the 2G network on ATT was shut off, since these don't have 3G or greater, they are obsolete already?
Yeah... pretty much. The whole product is a marketing gimmick, basically. The phone's technically real, but I think they're selling it for nostalgia and really just for people to collect, not use.