Hands On with the Huawei P10
Article Comments 1
Feb 26, 2017, 12:01 PM by Rich Brome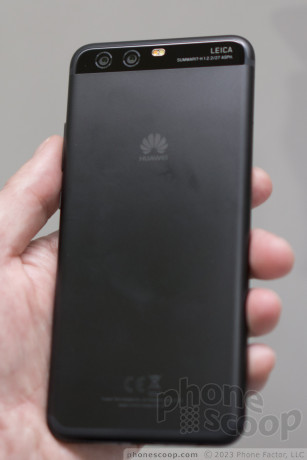 The P10 is Huawei's flagship phone for 2017, (aside from the super-size Mate series.) It's a definite step up from the P9, packing in the very impressive Kirin 960 chipset, also found on the Mate 9. It sports a more rounded metal design and a new style of fingerprint sensor on the front. But it lacks any of the trendy new features in the competition's 2017 flagships. How does it stack up in person? Read on for our impressions.
By the numbers, the P10 is a very modest improvement over the P9. It's about the same size, and most of the spec improvements are small. The standout might be the Kirin 960 processor, the current top-of-the-line processor from Huawei. It's the same as in the Mate 9, and it really, really impressed us in that phone. The 900-series Kirin chips are impressively fast and power-efficient.
The P9 had a somewhat blocky design. The P10 moves to a more rounded metal-body design, much like the Honor 8, which we liked quite a bit. The injected plastic antenna lines near the top and bottom look nice and blend in well, especially on the darker colors. (They also look familiar... it's difficult not to be reminded of the iPhone 7 design.) As you would expect, there's rounded-edge glass on the front. Even the small glass pane over the rear camera has rounded edges, a small detail that lends an extra feel of precision and quality.
It's an attractive and comfortable design, and it feels very well-made. The extra rounding helps it feel much thinner than the P9, (even if it's technically not,) and it feels quite light as well. You'll be able to put a case on this and still have a phone that's easy to hold and pocket.
The P10 will come in a whopping eight different color options, some of which will have different finishes. The colors have been selected with the help of Pantone, the color experts. "Greenery" is the most unique. The "Dazzling Blue" (and one of the gold color options) will come in a "Hybrid Diamond-Cut" finish, which has fine ridges on the back that reflect light in a very eye-catching way. Most other colors are "sandblast", a soft-touch matte finish. The Ceramic White comes in a high-gloss that feels like plastic (and might be). The other colors are Dazzling Gold, Prestige Gold, Graphite Black, Mystic Silver, and Rose Gold. The finishes look nice, although "sandblast" attracts more fingerprints than you'd expect from a matte finish.
The P10 represents a notable design shift from Huawei, moving the fingerprint sensor to the front, below the display. It's also unique in design, in that it feels like just an indent in the solid glass face. If it's physically separate from the glass, it doesn't feel like it. Although I still prefer my fingerprint sensors on the back, this one has a physical design that feels slick, literally and figuratively.
The fingerprint sensor also doubles as all three Android navigation buttons that would normally be found below the display. Swiping left brings up recent apps, and swiping right (or tapping briefly; Huawei gave mixed info on this) goes "back". Annoyingly, you have to touch and hold for a second to activate the "home" function. Frankly, I don't care for this setup. It seems like a cute gimmick, but in practice, it's more complicated and less intuitive.
Huawei's only major feature on the P10 that's genuinely new (aside from the extensive color options) is a new Portrait Mode in the camera app. There's a long list of sophisticated things going on behind the scenes to use the dual cameras to detect faces and eyes, and tweak the lighting, the background, etc. to make photos of people look as good as possible.
I didn't care for the new portrait mode. In fact, every single real-world example I saw looked absolutely awful compared to the same photo taken in standard mode. A great amount of detail was lost in both faces and backgrounds, and people looked cartoonish. I suspect there's a cultural difference in taste here, and your personal taste may differ from mine. But I can tell you that using portrait mode makes a dramatic difference, and it's nothing like Apple's portrait mode. I would never use it.
Fortunately, the standard camera mode is good and seemed to deliver good results in quick tests.
The P10 does have a good set of other camera features, including a good manual mode. It can even do long-exposure up to 30 seconds. Here's a sample 5-second exposure at night, showing a church I couldn't even see with the naked eye: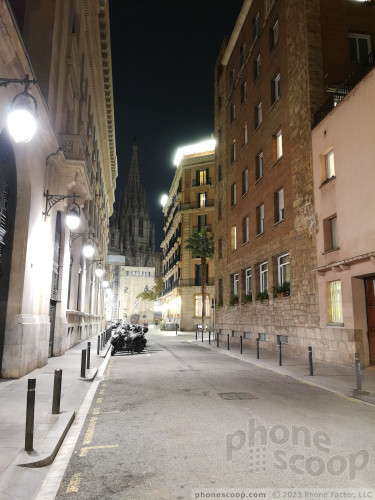 Going down the spec sheet, you'll find a 5.1-inch full-HD display, 12-megapixel main camera, 3,200 mAh battery, Android 7.0, 4 GB of RAM, USB-C, and a 3.5mm audio jack.
There's also a P10 Plus model that steps up to a 5.5-inch 2K display and 3,750 mAh battery. Curiously, it also bumps the main camera aperture to f/1.8. That's great, but it's odd and disappointing that the standard P10 is only f/2.2. Otherwise the two models are the same.
In all, the P10 seems to build on the best of the P9 and Honor 8, and that's a very good thing. And yet the P10 doesn't have any serious standout feature, nor any of the interesting new features the competition is using to make headlines, like true 3D curved glass, a 2:1 display, and full waterproofing. If this is the best Huawei can do... it will still be a fantastic phone for some people, but Huawei isn't keeping pace with the innovations other companies are delivering.
FM radio interference from charger
I've had a P10 for a few weeks, it has taken over from a P9 Lite that I bought last year. Both of these phones wash out my car radio with interference when plugged in to charge in the car. Has anyone else noticed this? I don't understand how these things passed FCC certification.