Review: Kyocera DuraForce Pro
Hardware Software Wrap-Up Comments 1
Kyocera assembled a compelling handset in the DuraForce Pro. The phone is fully rugged, yet compact enough that it's easy to use on a day-to-day basis. The design is still chunkier than your average metal-and-glass slab (it's comparable to an iPhone 7 in an OtterBox case), but the extreme protection from water, dust, drops, and heat/cold is well worth the trade-off.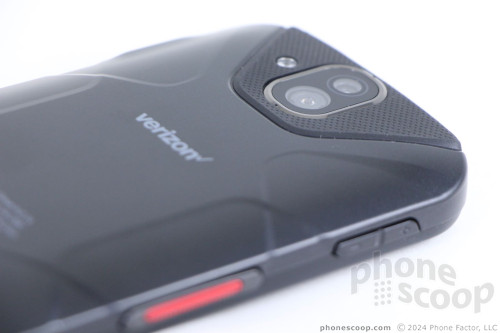 The Pro handles handles basics with aplomb. Phone calls are loud and clear, battery life is excellent, the screen is solid, data speeds are average, and the secondary radios add plenty of power. The processor and RAM combo give the DuraForce Pro enough oomph to handle most tasks, and extras like wireless charging are nice to see.
Advertisements article continues below...
Kyocera didn't do too much to mess with the Android operating system. Outdoor adventurers will likely appreciate the weather-focused widgets and battery-saving tools. I'm not in love with the camera app, but it offers a wide enough range of shooting modes to keep creative types satisfied. The main camera is average for this class of device, but the selfie cam falls a little short. As much as I like having the wide-angle camera option, it needs to do a lot better.
Rugged smartphones are often crippled with compromises, but Kyocera kept the compromises to a minimum in the DuraForce Pro. Considering its affordable $400 price point, the DuraForce Pro is one of the most well-rounded rugged phones available right now.