Review: Kyocera DuraForce Pro
Hardware Software Wrap-Up Comments 1
Lock Screen
Kyocera's lock screen treatment is a bit different from stock Android.
To start, a press of the screen lock button on the side or the home button on the front will wake the screen. The basic view provides the time and date with notifications piled up below. You may dismiss notifications one at a time, or en masse.
Advertisements article continues below...
A small circle at the bottom of the screen offers shortcuts to several actions. A long press of the button brings up a trio of options (camera, last app, voice search). Alternately, swipe the small button up to fully unlock the phone.
As for security, the lock button on the right side doubles as a thumbprint reader. With the reader set as the security tool, a quick, light touch will instantly unlock the phone, bypassing the actual lock screen. Other alternatives include the typical PIN, pattern, and alphanumeric password. I found the thumbprint reader was by far the quickest and easier to use. It' son par with most other modern fingerprint readers I've tested in recent months.
Home Screens
The Pro runs Android 6 Marshmallow. The home screen experience is close to stock, but Kyocera did make a few changes here and there. The behavior of the home screen panels is more or less unchanged; you can customize them at will.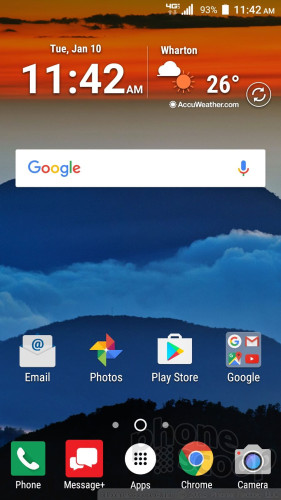 The app menu is arranged in side-by-side panels that can be arranged alphabetically (default) or customized to suit your tastes. A drop-down menu makes it easy to sort between all apps, those recently downloaded, and those frequently used.
The Quick Settings tray, settings tools, and app menu have been reskinned. I don't care much for the fonts/colors selected by Kyocera in the Quick Settings Tray and settings menu, but each is organized more or less how you expect them to be for an Android handset.
The Pro includes an extensive array of home screen widgets from Kyocera that are related to its "outdoor" apps/functions, such as the barometer, altimeter, weather, and so on, as well as several for the phone's EcoMode battery tool. These go hand-in-hand with the active nature of the phone's target market.
Kyocera selected an octa-core Snapdragon 617 processor with 3 GB of RAM for the DuraForce Pro and it provides enough power so the phone never feels slow or laggy. Apps launch quickly, screens transition swiftly, and everything runs smoothly.
Camera
The DuraForce Pro has a dedicated camera button, which is always welcome. A long press of the button launches the camera quickly. Alternately, you may open the camera from the lock screen or the home screen. It launches in a snap any way you choose.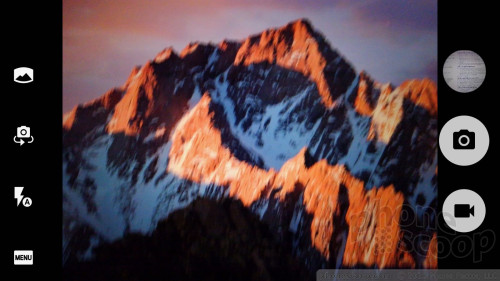 Kyocera re-wrote its camera app and I'm not entirely in love with the new interface. Like most camera apps, several toggles and controls line the side of the screen (menu, flash, etc.) and the shutter/video buttons are on the other side. I like that there are separate buttons for snapping pictures and recording video, as this makes it faster to start shooting video. You can quickly jump to the selfie camera by swiping the UI up from the bottom of the screen.
The full menu opens a grid of options, which is where you select shooting modes and adjust other settings. For example, you can toggle HDR through on, off, or auto, turn on the timer, set the image size/aspect ratio, turn the grid on/off, and so on.
I wish Kyocera had organized the shooting modes differently. "Auto" and manual modes are in the main menu grid. But if you want to explore other modes you have to jump into a deeper Modes menu. That menu includes auto, manual, pano, slow-mo, night view, effect, underwater, time-lapse, and sports. It takes at least three taps to switch to sports or panorama mode.
With that said, the modes all work as expected and I didn't have any trouble using them.
Advanced users might be frustrated with the limited manual mode. With it, you can adjust metering, ISO, white balance, brightness, and contrast — but not exposure length. What's the point of a manual camera mode if you can't change shutter speed! Ugh.
The DuraForce Pro has two cameras on the back: one standard camera for regular photos, and a second 135-degree wide-angle camera for action shots. The wide-angle camera is accessible from a software button on the main screen. Kyocera envisions the wide-angle tool will be popular with adrenaline junkies looking to capture their latest exploits in all their glory. It's like a GoPro built right into your rugged phone.
The camera app runs well. It's not the most intuitive layout, but I didn't see any performance problems.
Photos
The Pro's cameras take pretty good pictures. The main sensor captures images up to 13 megapixels. I was pleased with focus, white balance, and exposure most of the time. Low-light environments can be problematic, but the flash helps if you're shooting stuff that's within about 6 feet. There isn't too much grain if you leave the flash off, but there is some.
The wide-angle camera is fun, but comes with some caveats. First, it's limited to just 2 megapixels. Objects that are close to the camera when captured (~10 feet) will show obvious optical distortion (barrel effect), but objects that are more than about 15-20 feet away look mostly normal. The 135-degree field of view gives you a huge canvas for shooting, and apart from the optical distortion, the images I shot were sharp with proper color and exposure. Grain in low light is the biggest problem, and I think it is directly related to the lower resolution. It's bad.
The selfie camera has a 5-megapixel sensor and doesn't offer a flash of any kind. I wasn't as impressed by the results. There's a lot more grain, and focus was sometimes rather soft. You'll get by in well-lighted spaces, but not so much in darker places.
All of the cameras can capture full HD video. The main camera does the best job, but the wide-angle and selfie sensors do all right, too. Focus, exposure, and color are all good. The selfie cam introduces a small amount of grain, but it's not bad.
Bottom line: adventurers should be pleased enough with the DuraForce Pro when it comes to imaging and video capture outdoors where there's plenty of light for escapades. The DuraForce Pro not as flexible as a dedicated action camera, but the wide-angle option is really nice to have. The phone certainly suffices as a daily shooter.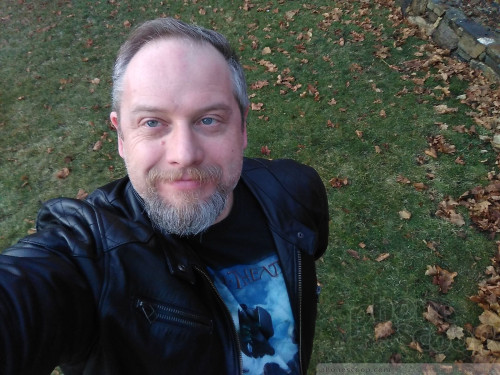 Verizon/Kyocera Stuff
Verizon has installed a number of apps on the Pro. Verizon crammed its usual selection of branded services, such as Cloud, Message+, My Verizon, NFL Mobile, VZ Navigator, and VZ Protect. I'm stunned Verizon's go90 video app isn't aboard, but several other crummy third-party apps and games are hogging up space. At least some of these preloaded apps can be uninstalled if you wish.
Kyocera's additions are outdoorsy in nature. The overarching app is called Outdoor Report, and it bundles together a handful of other apps that check the weather, barometric reports, tidal reports, and so on. Each of these functions has a large and useful widget of its own, but they can also be viewed collectively in one combined widget. These tools can be useful to folks who spend a lot of time outside.