Article Comments
Jan 7, 2017, 4:01 PM by Rich Brome & Eric M. Zeman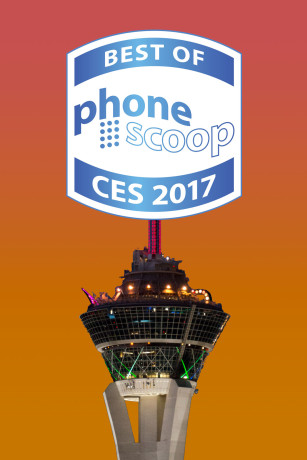 CES is the world's big consumer tech show. Every year we head out to Vegas to check out everything in person. This year, we're also honoring the standouts with our Best of CES awards. This year, seven products really caught our eye.
In no particular order, here are our seven Best of CES award recipients for 2017:
ZTE Blade V8 Pro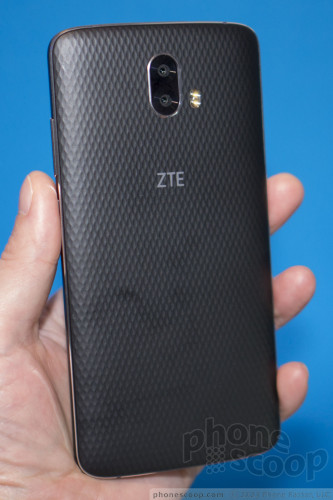 ZTE impressed us at last year's CES with the Grand X 3, and brought its A-game again this year. The ZTE Blade V8 Pro has a lot of things that are almost expected of a good mid-range phone in 2017, such as a 5.5-inch screen, dual cameras, a fingerprint sensor, a solid processor (Qualcomm 625), and 3 GB of RAM. Where it sets itself apart among affordable unlocked phones are with features like NFC and dual-band Wi-Fi. It also has a top-notch hardware design that manages to look unique and feel high-quality. It also has a USB-C port, (which you'd think would be standard on all phones by now, but it's not.) For just $230 unlocked, it's a pretty great value.
Check out the details and our hands-on.
Samsung Galaxy A5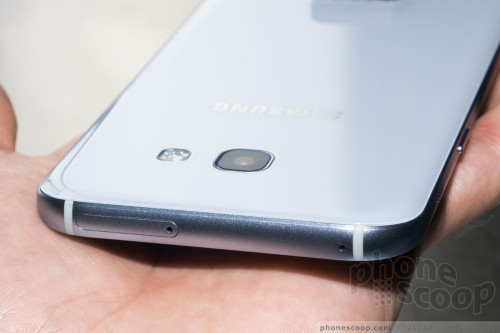 Samsung's new Galaxy A-series for 2017 brings the advanced curved-glass and metal-frame design of the flagship Galaxy S7 down to a more affordable price point. It does so with almost no compromise on the design and quality front, and for that alone it deserves an award. But these phones also sport impressive features for mid-range models, including Samsung Pay, water resistance, and high-end cameras. The A7 is a bit big, while the A3 skimps on battery size and RAM. Therefore, like Goldilocks, we choose the middle option. The A5 has all of the features of the A7, but in a better size with its 5.2-inch screen.
Check out the details and our hands-on.
TCL BlackBerry "Mercury"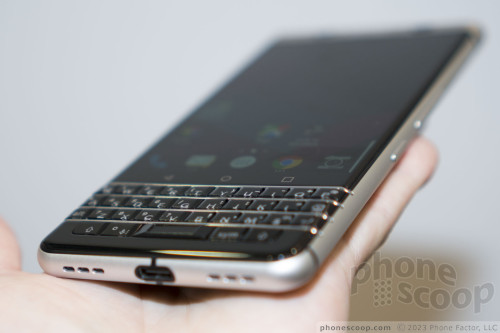 We don't know everything about the next BlackBerry phone from TCL, but we were able to handle it in person, so we know enough to give it an award. We know the hardware feels high-quality, and the star feature — the keyboard — feels good and works well. It will also have BlackBerry's latest security and messaging software running on top of Android. Is this the phone BlackBerry fans have been waiting for? Yes. That's something to get excited about.
Check out the details and our hands-on.
Huawei Honor 6X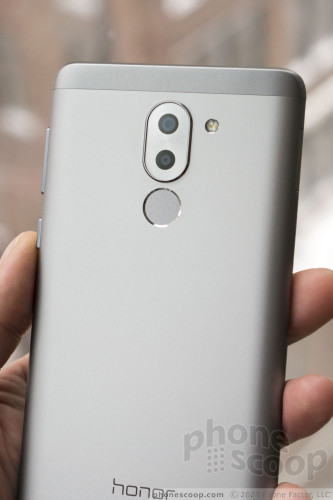 The Honor 6X continues the Huawei / Honor tradition of recent years of making top-notch hardware. Also, like most Honor phones, it offers a good value as an unlocked phone. The 6X stands out with its high-quality metal-and-glass design, dual cameras, full-HD display, 3 GB of RAM, and fingerprint reader. It also has a large 3,340 mAh battery. You can get it for as low as $200, making it an excellent value.
Check out the details and our hands-on.
Nuu X5 with eSIM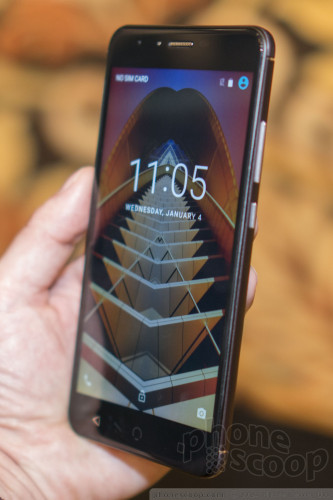 The Nuu X5 seems like a fine little phone, but it's the eSIM technology that got our attention. Instead of a physical SIM card, this phone uses a virtual SIM card that can be replaced over the air. It's designed for international travel, where it's like carrying a hundred different local SIM cards. When you're traveling to a new country, you can just choose it from a menu on the phone, and instantly your phone is using a new eSIM card, with cheap local rates. No more landing in a new country and hunting for a local SIM card, only to find that the shops are closed on Sundays, for example. Nuu's eSIM technology can revolutionize the way you travel.
Check out the details.
Olloclip Connect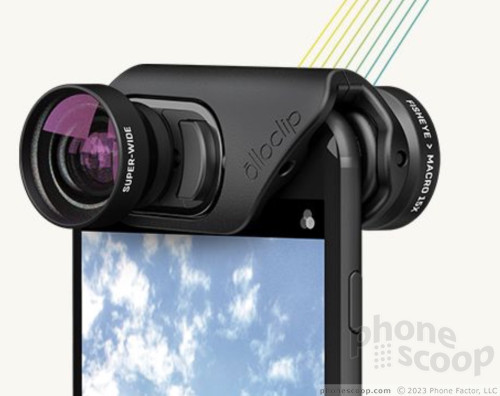 Olloclip has an entirely new system of accessory lenses for the Apple iPhone 7 and iPhone 7 Plus. Called Olloclip Connect, the lenses are sold in three different sets. The first is Core Lens and encompasses a wide-angle, fisheye, and 15x macro. The second is called Active Lens and includes a 2x telephoto and ultra wide-angle. The last is called Macro Pro and includes 7x, 14x, and 21x macro lenses. Olloclip says all the optics are new, but the real innovation is the Connect system. Olloclip has always used sleeves that fit over the top of the phone and align its lens with that of the iPhone's. Now, the lenses are attached to easily-removed clips that let you switch lenses much quicker. Moreover, the Macro Pro set now includes a hood that serves two purposes: it evens out light, and is set perfectly for focusing. Simply place the hood directly on the subject and the image will be in focus without hunting through the narrow field of view for the sharpest spot. Last, Olloclip introduced a new Pivot Grip that lets you hold the iPhone securely with a pistol-style grip. It's sturdy and adjustable, allowing for active filmmaking. The revised Olloclip Connect system of lenses and grip allow you to do far more with your iPhone.
Garmin InReach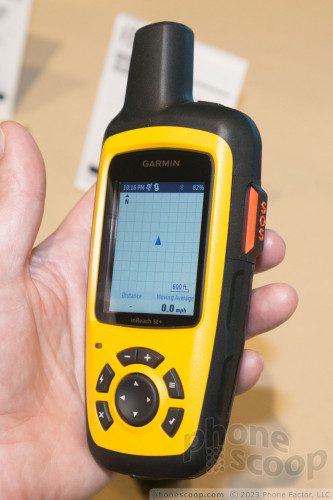 For people who travel to the most far-flung reaches of the planet, Garmin has a new way to keep you in touch. Satellite phones are large and expensive. But do you really need to make a voice call to stay in touch? The Garmin InReach starts at just $400, and lets you send and receive text messages anywhere on the planet, even where there's no cellular coverage at all. It pairs with a phone via Bluetooth, so you can use your own familiar phone to text, and stash the InReach in your backpack, where it relays your messages to Iridium satellites. It's also rugged enough for your most extreme adventure. Being a Garmin device, it also has extensive navigation and personal safety features. Putting the power of satellites in the palm of your hand is always impressive, and the InReach does it affordably. It's the new must-have for hitting the trail.
Check out the details.
No messages