Review: LeEco LePro3
Hardware Software Wrap-Up Comments 5
Lock Screen
The raw lock screen is straight-forward and simple — something I can't say about the rest of LeEco's software. A quick press of the screen lock button wakes the display, which shows a fairly large digital clock with basic notifications lined up underneath. You can swipe away the notifications or leave them alone. As with most Android phones, you may choose which apps are allowed to send notifications to the lock screen.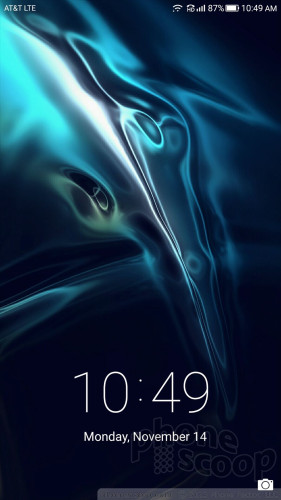 A more extensive set of notification tools are available from the lock screen in the form of a drop-down shade. This is where you will see more details about incoming notifications and can take action, such as replying to messages. The shade itself provides direct access to the phone's main notification tool for refined tweaking.
There is a shortcut to the camera in the lower-right corner, but that's the only shortcut and you can't add another.
The phone's fingerprint sensor is a fine tool for securing the Pro3. The sensor doesn't take long to train, and is quick and accurate. You may use your fingerprint to protect the phone itself, as well as individual apps, and your master list of passwords.
Home Screen
More so than its competitors, LeEco hopes its software offerings will help set the company's phones apart from others. The device runs Android 6 Marshmallow with LeEco's user interface skin (called EUI) on top. There are a few major differences that set EUI apart from the standard Android experience.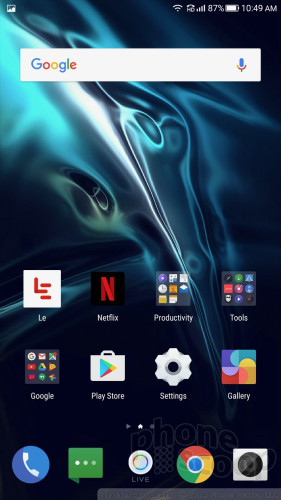 The core home screen panels are mostly intact. That means you can assemble a montage of shortcuts, widgets, and folders across a nearly unlimited set of home screen panels. That's the good news. The bad news? There's no app drawer, which seems to be common among Asian phone makers. If you keep a lot of apps on your phone you'll need to work a bit harder to keep them all organized on the home screens.
The Quick Settings panel is not in its usual place and, in fact, is rather a hassle to find and use. Normally the Quick Settings panel is found by swiping down from the top of the screen. Not on the Pro3; instead, you need to press the physical app switcher button to call up the Quick Settings panel, which fills the bottom of the screen and not the top. I do understand the logic here — controls are easy to reach at the bottom of the screen — but it flouts a longstanding core aspect of the Android interface design. A sliding tool for adjusting screen brightness is closest to the bottom of the screen. Next is a single row of just five radio toggles. This row slides right and left so you can access more toggles, but I only discovered that by accident. Above this row you'll find music controls, and then at the very top of the Quick Settings panel are shortcuts to apps like the calculator, camera, and flashlight. This arrangement takes a lot of getting used to.
There are a handful of pre-installed themes if you want to change up the appearance a bit, and of course you can download more from LeEco.
How does the Pro3 perform? Like a nuclear bat out of hell reaching warp speed trying to escape the clutches of Lucifer himself. The phone relies on Qualcomm's top-of-the-line Snapdragon 821 processor with 4 GB of RAM. It's like tying a 5-liter V8 engine with 500 horsepower to a mouse. The raw power is ridiculous.
Camera
The fastest way to launch the camera is to use the shortcut on the lock screen. There are no hardware shortcuts, (such as a double-press of the volume toggle,) to launch the camera. That kind of stinks. The camera does open quickly.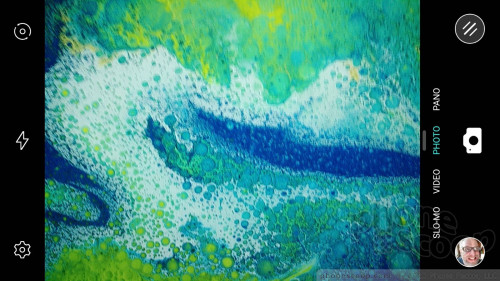 LeEco's camera app is a mishmash of elements from iOS and Android. The viewfinder fills the middle three-quarters of the screen and is bookended by black strips that each contain controls and settings. On the left you have the front camera switcher, flash toggle (on, off, auto), and the full settings. On the right, you have filters, the shutter button, and your photo gallery.
The camera has four core shooting modes: photo, video, pano, and slo-mo. Like the iPhone, you swipe the viewfinder screen up and down to switch between each of these shooting modes. These modes are a cinch to master. One thing that sucks: you can't take still shots when recording video. Seriously, that's Smartphone Camera 101 these days and LeEco just failed.
When using the standard photo mode, a tap of the settings button calls up a number of helpful tools. The settings menu allows you to take manual control over exposure, white balance, ISO, sharpness, and contrast. More importantly, a secondary strip appears near the shutter button that allows you to choose from several different scenes (landscape, beach, portrait, sports, snow), turn on beauty mode, change the aspect ratio, flip on night mode, or set HDR. I wish this tool strip was accessible all the time.
For basic shooting, the Pro3 is quick and easy. If provides just enough control to please creative types who might want more flexibility while still keeping the interface to a minimum of fussiness. Did I mention that it's crazy fast? It is.
Photos
The Pro3's main camera has a 16-megapixel sensor. I was mostly impressed with the results I captured over the course of a few days. The majority of images were in sharp focus, had accurate exposure, and good color. On rare occasions, the camera had a wee bit of trouble focusing in low-light situations, but the flash typically helped. The pictures were free of grain and generally still looked very good when blown up on a 27-inch monitor.
The selfie camera shoots 8-megapixel images and they look good as long as there's plenty of ambient light. It's a shame there's no selfie flash. Images I took indoors tended to show a bit of grain. The beautification tool does two things: it reduces blemishes and lines in your skin, but it also makes your face narrower. It's not too gross.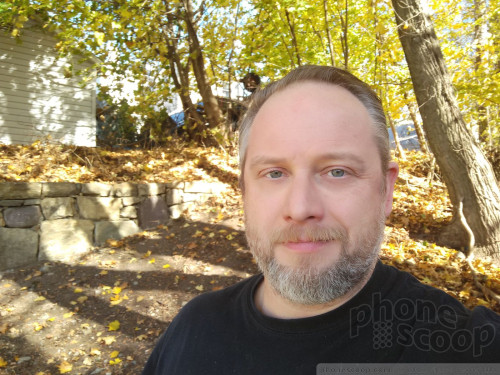 The Pro3 shoots video up to 4K. Such high-def video looked great on my 5K monitor, but so did the 1080p full HD stuff I shot. Save yourself some storage space and stick to the 1080p mode. It captures sharp, colorful video that you'll be happy to share on social media sites.
The Pro3 can certainly perform as your everyday imaging device. I would trust it on vacation, too.
LeEco Stuff
It's important to note that LeEco isn't a just a phone company. The company's roots are based in web video and television content. It sells TVs, TV set-top-boxes, bicycles, and other electronics gear. It's main product is video, which is why LeEco installed four (4!!!) video apps on the Pro3. I received a detailed walk-through of each app from a LeEco staffer earlier this month and I'm still wary about the whole thing.
1. LeLive: This app is for live TV that comes from networks. The content availability will vary based on the market. In the U.S., it includes stuff from Travel Channel, HGTV, Food Network, Cosmo, Variety, as well as some movies. You can search for video based on category. This stuff is being streamed "live" pretty much all the time. When you open the app, you're joining programs or movies that are already in progress. An easy-to-use guide shows you what is up next, but also allows you to re-stream shows that were on earlier. Honestly, I thought the selection would be better; it's pretty limited.
2. LeView: This app pulls in unlicensed, free video from around the web with an emphasis on personalized recommendations. LeView is the default left-most home screen panel and is all-but inescapable. It presents video in a vertical strip that you scroll down to find new stuff. Most of the content comes from YouTube. A menu icon at the top allows you to dive into sections such as movies/trailers, music, comedy, education, and other categories. Even then, the app is mostly recommending the newest, latest stuff from YouTube. Honestly, I'd deactivate this and use YouTube instead.
3. Le: This app pulls the same unlicensed content from around the web as LeView, but packages it into a more browsable format. This is the most redundant, ridiculous app I've seen. It takes the interface from the LeLive app but packages up the content from LeView. Rather than push the latest content from YouTube like LeView, it simply makes browsing through various categories more pleasurable. It also manages your viewing history, and highlights content from some of its own providers, which is mostly stuff I've never heard of. This app does let you go through the back catalog of some TV shows, which is cool.
4. Last, LeVidi: This app offers mostly for for-pay, streamed content from providers like Hulu and others, but some free stuff from YouTube is tossed in as well. The UI resembles that of LeView.
Confused yet? I am. Seriously, this is way, way too much.
Worse, some of the content is free, but some of it requires a LeEco pass (monthly subscription). The pass comes for free for the first three months you own the phone, but costs $10 per month thereafter. Netflix — hugely popular in the U.S. — is not included. I was able to test all the video apps on the phone and can honestly say you're probably better off relying on YouTube and your existing subscriptions to Hulu, Netflix, or other video provider. In this case, different isn't better.