Review: Apple iPhone 7 Plus
Hardware Software Wrap-Up Comments 1
The iPhone 7 Plus is a very good phone and competes well with other large phones in the market. But it's not perfect, and it's certainly not the best phone for many people.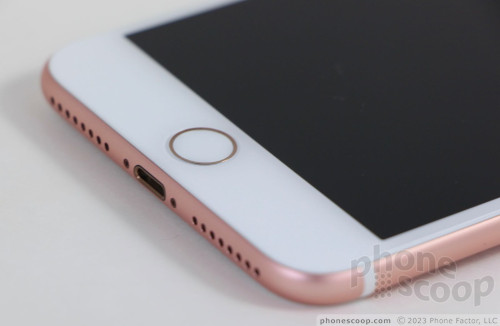 Things I like about the iPhone 7 Plus: it's well-made and has a very good screen; call quality is much better; it's really, really fast; battery life is outstanding; it takes excellent pictures and video; it's water-resistant; Touch ID is crazy fast.
Advertisements article continues below...
Things I dislike about the iPhone 7 Plus: the recycled design; no 3.5mm jack and proprietary Lightning port; locked-down NFC; poor ratio of screen size to phone size; expensive; poor "stereo" speaker implementation; it's freaking enormous.
If you have a big-screened Android phone (Note 5, Nexus 6p) that you like, then I see no reason to buy the iPhone 7 Plus. If you're ambivalent about what operating system your device runs, then perhaps go to a carrier store and take a good look at the Galaxy Note7 (now that the infamous battery issue is being resolved.) It's probably worth checking out the OnePlus 3 and ZTE Axon 7, too, which are very good big-screened sub-flagships.
If you're upgrading from an iPhone 6 Plus or older, the iPhone 7 Plus makes sense as a replacement. It offers dramatically improved performance over its aging predecessors, particularly as far as the camera, processor, battery, and wireless speeds are concerned. There's less reason to upgrade from the iPhone 6s Plus, which gains many of the 7 Plus's features thanks to the iOS 10 update.
The iPhone 7 Plus starts at $769, which is a bit more than many other flagships cost. Some carriers are offering it for $100 or so if you agree to stick around for 24 payment credits. You're better off selling your old iPhone (to Apple directly, or via Craigslist, etc.) to put toward the cost of the iPhone 7 Plus. Pay the rest yourself, whether that be all at once or over time, to avoid making a commitment to a carrier.
The iPhone 7 Plus may be the best iPhone Apple has made, but it's not the best iPhone that Apple can make. It's the disparity between these two points that bugs me so much.