AT&T Resurrects the 'Cingular' Brand for Flip Phone
Article Comments 7
May 23, 2016, 7:15 AM by Eric M. Zeman @zeman_e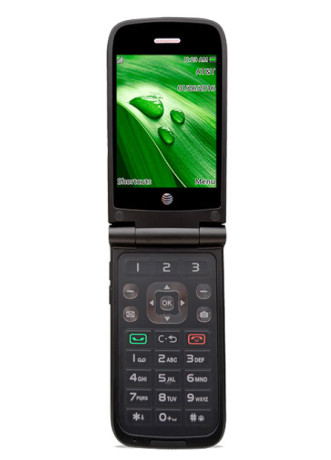 AT&T recently added the Cingular Flip to its lineup of inexpensive feature phones. The phone is made by TeleEpoch and bears the model number M3620, but AT&T named it the Cingular Flip to give it some visibility. The Flip is a basic feature phone with a large keypad, 2.8-inch screen, and 2-megapixel camera with video capture. The phone has user-programmable keys, large text options, and a basic web browser. Other features include Bluetooth 2.1, UMTS 3G, and a single-core MediaTek processor with 64 MB of RAM and 128 MB of storage. The Cingular Flip runs the Nucleas Plus 2.1 operating system and simple apps such as calendar, alarms, address book, and text messaging. The Cingular Flip is available online and in stores for $60.
FAIL
no LTE

There needs to be a great little flip available to the market, I believe there is enough desire to warrant putting one out there but it can't be just some POS like this.
I know you or me wouldn't buy this phone, but I'm telling you there is a market for just simple mobile service, something like this or similar sells better then we both think. Maybe newer phone's will have LTE, and use VOLTE, but to be honest, the pe...
(continues)
I'm just "flipping" for Cingular!
For elderly and those that do not like those complicated smartphones and just want a phone that makes and receives calls with that rarely used text.
Jitterbug and Consumer cellular and even Tracfone have phones that cater to that market too.
Good gravy!
Reminds me of how I'd work for at&t warranty during the time of the Cingular/sbc/at&t crossover (late 2006-early 2008 ). We had to ask callers what model their phone is. They'd be like "oh, you know: the Clingular Flip!'