Verizon to Sell BlackBerry Priv Starting Today
Article Comments 1
Mar 3, 2016, 7:53 AM by Eric M. Zeman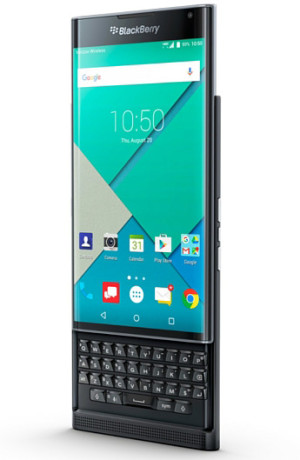 Verizon Wireless is now offering the BlackBerry Priv to customers. The device is available for purchase online beginning today, and will reach retail stores March 11. Verizon is selling the phone for $30 per month with an installment plan or at the full retail cost of $720. The Priv runs Android and has a slide-out QWERTY keyboard. The Priv is already available from AT&T and T-Mobile.
Did you guys review this device?
If not, can you do one?

Edit: Never mind. I found the review. I guess I should have looked first, lol.