Hands On with HTC's Desire Series 2016
Article Comments
Feb 21, 2016, 1:00 PM by Rich Brome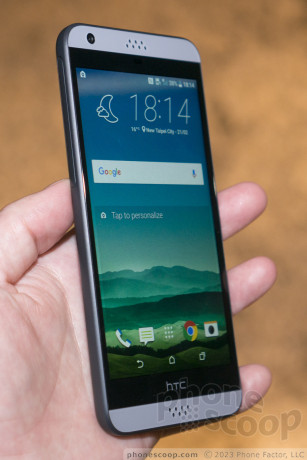 HTC's Desire series has been updated for 2016 with three new models. Smartly, HTC has designed just two bodies based on screen size, but is offering that smaller style with both entry-level and mid-range guts. The new Desires will feel familiar to anyone that's seen a Desire from the last two years, yet they have some interesting new innovations in both technology and design. Read on for our hands-on impressions of the Desire 530, 630, and 825.
All three phones have a design that's classic HTC. The appearance is balanced, modern, and attractive. Build quality is second to none. Yes, the body is plastic, but as always, HTC uses high-quality plastic that feels nice to the touch, and also well-made. The buttons are excellent, and the lock buttons has the easy-to-feel ridged design first seen on the One A9. All of the new Desires feel thin and light, yet solid.
HTC is bringing back one very old-school feature to differentiate these phones: the lanyard loop. The 630 and 530 have a place to attach a lanyard on the back, while the 825 has one on the bottom.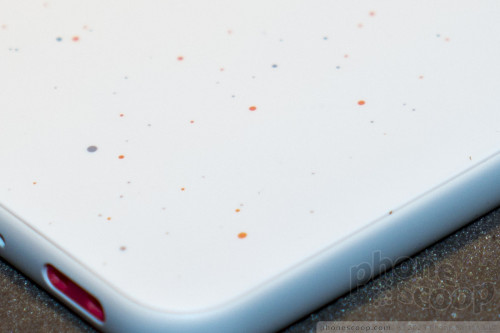 The other really notable differentiator is the "Micro Splash" design. This is a unique manufacturing process invented by HTC wherein actual jets of ink spray a random pattern of small colored dots on the back of the phone. It's not a set pattern that's printed; it's actually created for each phone, so each and every unit coming of the line has a totally unique pattern of dots. It's hard to describe, because it probably sounds like ink splatter; it's not. Check out the photos, the design is actually made up of very small and tasteful dots.
The HTC Desire 530 and Desire 630 are identical externally, and both have a 5-inch screen and BoomSound stereo speakers. They run Android 6.0 M.
The 530 has an 8-megapixel camera, while the 630 steps up to a 13-megapixel shooter. The 630 also upgrades with Dolby enhanced sound and includes premium HTC earbuds with 13mm drivers.
The Desire 825 has the features of the 630, but steps up to a 5.5-inch display. Unfortunately, the prototypes on hand were outdated (with an old design for the front) so HTC would only show us the back, but I was able to pick it up for a moment, and it felt thin and nice.
No messages