Review: ZTE Grand X 3 for Cricket Wireless
Hardware Software Wrap-Up Comments
Lock Screen
The Grand X 3's lock screen experience is rather vanilla. It's similar to what we saw last summer on ZTE's Axon Pro handset. It's not the fanciest or most feature-rich system I've seen, but it's simple to control and covers the bases that need to be covered.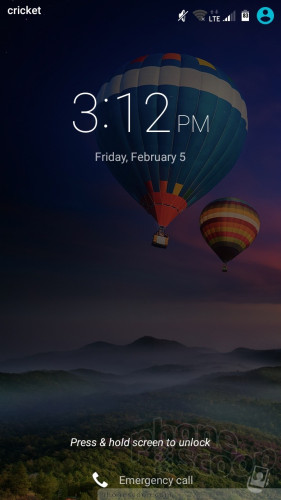 You have to press the screen lock button to see anything. Alerts don't automatically turn on the display, and there are no fancy gestures to wake the screen. The lock screen focuses on the clock, which is large and easy to read. Notifications are broken down by app and listed in chronological order underneath the clock.
AD article continues below...
I dislike the default (non-secure) lock mechanism, which is a long press of the home screen. It feels like it takes longer than it would to enter a password or trace a pattern. Speaking of which, you can make use of either of these or a PIN code to secure the Grand X 3, but it doesn't include biometrics, such as a fingerprint sensor.
The lock screen also provides a shortcut to the phone app and a shortcut to the camera app.
Home Screen
The Grand X 3 runs Android 5.1.1 Lollipop with a light interface skin from ZTE.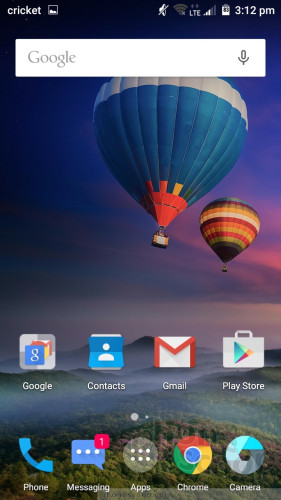 The home screen panels and app drawer have their own appearance thanks to ZTE's fonts and colors. The settings menu — though it uses the color scheme of stock Android — is compressed vertically. This requires less scrolling up and down, which is nice. The Quick Settings tool has also been adjusted to match ZTE's fonts. It allows for more customization than the stock Quick Settings panel.
Users can customize the standard set of behaviors, such as wallpapers, notifications sounds, ringtones, and so on. The Grand X 3 includes a couple of themes, (like the Axon Pro,) and lets you select from several different screen animation styles. I like that you can also customize the three capacitive keys.
The Grand X 3 has a Snapdragon 210 processor powering things under the hood. This is Qualcomm's current low-end, entry-level processor. Even so, it's capable enough when it comes to motivating the Grand X 3. Performance was mostly smooth, with only occasional hiccups slowing things down here and there. The X 3 runs as well as any other $130 phone I've tested.
Camera
The Grand X 3 doesn't have a camera button, so you have to use the shortcut on the lock screen or the normal icon on the home screen. Thankfully the camera app starts very quickly.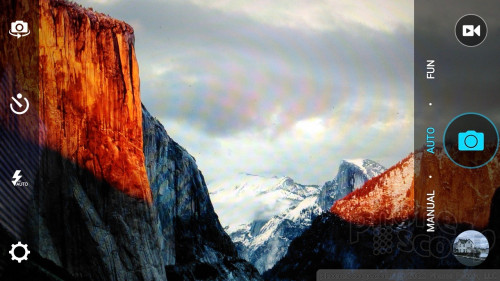 The camera has one maddening feature that cannot be changed: when opened, it defaults to the user-facing / selfie camera, and not the rear camera for taking normal photos. You have to press a software button to switch to the rear camera every damned time. I asked ZTE about this, and the company said this is the way the phone is designed (something about how Millennials are in love with themselves.)
The camera interface is fairly straightforward and comes with a bevy of shooting modes and tools. It includes a handful of toggles for some features (timer, flash, selfie cam) and separate buttons for the camera and video camera.
The Grand X 3 has a handful of shooting modes: manual, auto, HDR, panorama, multiple-exposure, interval, smile-detection, and filters. Most of these are self-explanatory.
The Multi-exposure does pretty much what the name implies: you take two pictures and mish-mash them together in a handful of different ways to create a single image. We saw this feature on the Axon Pro last year. Multi-exposure produces some unique images, but it's complicated and you really have to practice to get the hang of it.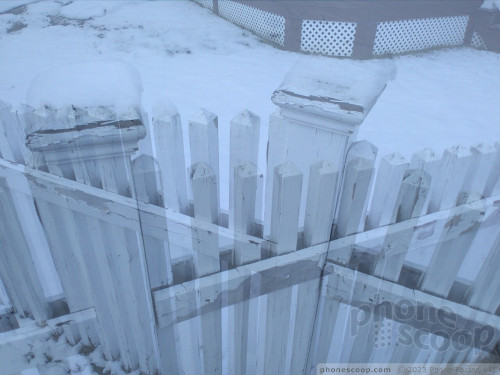 The manual mode is great for people who want to take a little more control. It allows you to adjust white balance, ISO, and exposure, while also using a gradient tool (to make sure the shot is level) and a fancy golden spiral to help with composition. You can't control shutter speed, which is a shame.
You can also simply fire away in auto mode and ignore the advanced functions completely.
My biggest gripe with the camera is the speed: It's slow. It opens in a snap, but it has a hard time focusing and capturing images. It's possible you'll miss shots because the camera takes its time.
Photos/Video
The camera does a decent enough job for this class of device. It can shoot images up to 8-megapixels in either 4:3 or 16:9 aspect ratios. The latter is cropped to 6.2 megapixels.
Most images were well balanced in terms of exposure, coloring, and focus, but the Grand X 3 had trouble from time to time. You can see how soft some of the images are below, and how the camera over-exposed the snow in my backyard. I noticed a fair amount of grain in images, too.
The X 3 delivers passable, if unremarkable, pictures. The 2-megapixel selfie cam doesn't do a very good job. Most shots were fuzzy looking thanks to a ridiculous amount of grain.
The video resolution maxes out at 720p. It does an OK job. The biggest issue facing the Grand X 3's video results is grain. The X 3 managed to get exposure, color, and focus right most of the time.
The X 3 is usable for everyday photo and video needs, but I'd use better equipment for important occasions.
ZTE Stuff
ZTE apps are kept to the bare minimum on the Grand X 3. The Dolby Audio app is one you might want to futz with if you like to exert more control over the sound of your music. It's nice to see the Deezer app on board, which takes the place of Cricket's now-defunct music service. I'd ignore ZTE's Mi-Moment app in favor of OneNote or EverNote (which are better at cross-platform/device syncing). Cricket's account management app is installed, as is AskMD for those burning medical questions you have in the middle of the night.