Google Encouraging Android Pay Adoption with Donations
Article Comments 2
Nov 24, 2015, 9:10 AM by Eric M. Zeman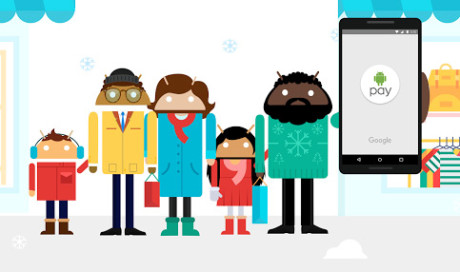 Google hopes the prospect of charitable giving will spur more people to use Android Pay for purchases during the holiday season. The company today said it will donate $1 for every Android Pay transaction between now and Dec. 31 to special needs education projects. Google is committing to offer up to $1 million, and will donate $2 for every Android Pay transaction made on Black Friday, Nov. 27. Android Pay is available to most NFC-equipped smartphones (AT&T, T-Mobile, Verizon) and is accepted at more than one million retail locations around the country.
NO! i always use Samsung Pay !
if google want people to use android pay, how about paying your android pay users instead ! duh?
I am dying to use Android Pay!
I just cant find more than 2 places near me that accept it..... :-(