AT&T's Latest GoPhone Runs On AA Batteries
Article Comments 5
Nov 3, 2015, 11:58 AM by Eric M. Zeman
updated Jul 28, 2019, 5:42 PM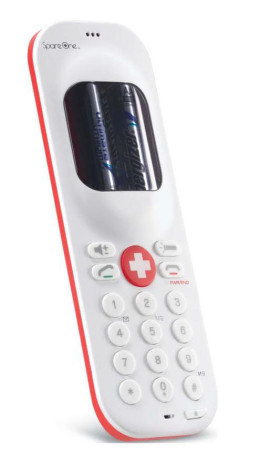 AT&T today announced the SpareOne Emergency Phone, a simple handset meant purely to serve as a backup phone for critical situations. The SpareOne runs on AA batteries, rather than a rechargeable lithium-polymer power cell. The batteries provide about 11 hours of talk time and about 10 days of standby time. The SpareOne also includes a flashlight, glow-in-the-dark keypad, siren, and SOS alert. The phone comes with a service called Locate & Alert, which can be used to alert up to nine contacts in an emergency, who will be given the SpareOne owner's location. AT&T suggests the handset would be ideal for young children, outdoor adventurers, or grandparents. The SpareOne Emergency Phone costs $59.99 and service costs $25 per year with 120 voice minutes. The SpareOne reaches AT&T stores Nov. 6.
It all comes back around...
Motorola had some crappy phones back in the day that took AA batteries, you were supposed to use the ones that came with it but I got at least one of them to work with alkalines.
Of course those were POS phones but meh, I think someone needs to make a phone with a battery and crank dynamo charger integrated, like another cool moto accessory they had.

It should be waterproof and have some type of shortwave radio built in... then you wouldn't need to scrounge for batteries after the natural disaster and it would still be useful if the towers are down.

I guess while Im at it, if it can fit in the handle of a Rambo knife, that would be cool too.
Ummmm
I know there are those of us who are pretty adamant about the need to have removable batteries in our phones, but this isn't quite what we had in mind.
All joking aside, it makes perfect sense. If you're only going to use this in an emergency, you won't want to keep it on a charger all the time, since that will destroy the battery, but you also don't want to put it in a drawer, since the battery wil...
(continues)
Runs on AAs...
Quite fascinating phone. Better bring my supply of AAs when going on a trip with it.