Skype Adds Filters for Video Messages
Article Comments 1
Oct 28, 2015, 8:13 AM by Eric M. Zeman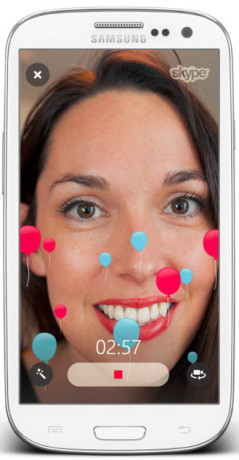 Skype today made video messaging more creative thanks to the addition of filters. iPhone, iPad, and Android users can now apply a range of different filters to their video messages to create fun effects. Skype for the iPhone, in particular, gains support for Force Touch, including peek and pop actions for initiating calls/messages, searching, and previewing conversation threads. Skype for iOS also now makes it easy to hide and delete chats from your recent conversations, as well as quickly share contact cards. Skype is free to download from the Google Play Store and Android App Store.
Not really that new
Sometimes I wonder what other people use skype for. I usually just use it to talk to my parents or as chat when I'm gaming or as a business call. Can't really see the point of it. Didn't MSN back in the day had those emoticons or little movies that you could play :s
But I could be wrong. what do you guys use Skype for?
Loves,
Lotte
http://www.baanict.nl »