Asus Zenfone 2 Goes On Sale May 19 for $299
Article Comments 3
May 18, 2015, 12:44 PM by Eric M. Zeman
updated May 18, 2015, 12:57 PM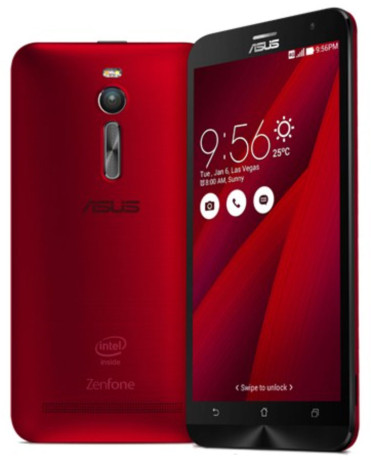 Asus today said it will sell its 2015 flagship smartphone, the Zenfone 2, in the U.S. beginning May 19. Asus first revealed the Zenfone 2 at CES in January. The device has a 5.5-inch full HD screen and relies on a 64-bit Intel processor. The Intel Atom Z3580 chip has four cores clocked at 2.3 GHz, and is paired with a 533 MHz GPU, and 4 GB of dual-channel RAM. The chip includes integrated Cat 4 LTE-Advanced with Carrier Aggregation for compatibility with today's fastest 4G networks. The Zenfone 2 also includes a 13-megapixel camera with an aperture of f/2.0, Toshiba sensor, Super HDR, and dual-tone LED flash. Asus says the fast-charging mode can power the 3,000mAh battery to 60% capacity in 39 minutes. The device runs Android 5.0 Lollipop with Asus' ZenUI. It comes with a range of interchangeable rear covers, which Asus says consumers can use to personalize their handset. Asus is offering 100 GB of Google Drive storage to buyers of the device. The phone costs $299. (A slower version of the phone with 1.8 GHz processor and 2 GB of RAM costs $199.) Asus plans to sell the device unlocked via Amazon.com, Newegg, Groupon, and B&H photo. It is compatible with AT&T's network.
Looks like a great phone - for the price!
This seems to be a great deal - what's the downside?
Looks great... for $300 it's worth giving it a whirl.... If I can figure out how to buy one tomorrow I'm going to order one
Dual-SIM also
No one mentions this much. You can have T-Mobile and AT&T or whatever combination of SIMs you want in this unlocked phone. That seems like benefit over single sim phones where you might have to have one phone for work and one phone for personal.