T-Mobile to Sell BlackBerry Classic May 13
Article Comments 5
May 7, 2015, 8:42 AM by Eric M. Zeman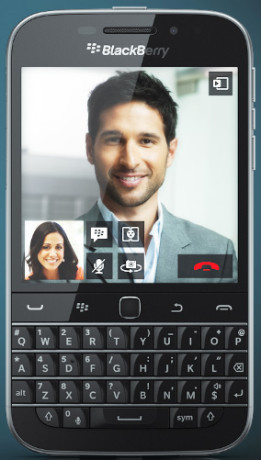 T-Mobile today said it would make the BlackBerry Classic smartphone available to customers beginning May 13. The Classic has been sold by other carriers for months. T-Mobile's decision to offer the phone marks a change of heart for the Uncarrier, which in the past actively campaigned to have its customers trade in their BlackBerries in favor of other smartphones. The Classic runs BlackBerry 10 and is a traditional bar-style phone with a square touch screen and physical QWERTY keyboard below it. It brings back the classic BlackBerry buttons, which means send/end buttons, a back button, menu button, and optical trackpad. The device supports both BB10 and Android apps. T-Mobile customers can pick up the Classic for $0 down followed by 24 payments of $18.33 per month. The full retail price is $439.92.
Blackberry was the one that pulled their phones
Wasn't it Blackberry that refused to sell T-mobile phones after the promo T-mobile ran for customers to trade in their BB's? I guessing it wasn't T-mobiles decision not to sell the classic until now, but BB just caving in and realizing they need any sale they can get.
If that's true, this is still a win for consumers as the Classic is by far the best BlackBerry phone to date, my wife has an unlocked one on TMobile since January and loves it.