BlackBerry Teases 2015 Lineup
Article Comments 2
Mar 3, 2015, 3:51 AM by Rich Brome @rbrome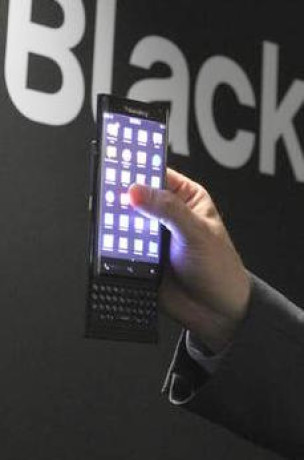 BlackBerry today discussed its hardware roadmap for 2015 at an event in Barcelona. The company promised an "innovative" new design with a dual-curve display, large touch screen, and slide-out keyboard. The company is also planning a new standard keyboard phone, presumably to replace the Q10. Finally, the company is working on a new Porche-designed phone, in line with its existing Porche versions of its flagship phones. The company did not discuss timing for any of the new phones. The company also announced its Leap phone at the same event.
source: BlackBerry
dell venue
The dell venue 8 pro look alike phone with BB 10 loaded. Phones like that are way to top heavy to use the keyboard constantly. Neat idea just not practical!
So very, very close..
If this thing had a trackpad where the search button is, or let us switch between that and a *virtual* trackpad, I'd be throwing money at my monitor. Portrait sliders are the closest thing to a no-compromise QWERTYphone you can get..well, unless the manufacturer partially buggers the keyboard like they did on the Torch. Not enough room above the top row or poor key travel are dealbreakers. The build quality also has to be top notch or you end up with a lot of prematurely broken devices.