Qualcomm Debuts Ultrasonic Fingerprint Scanning Tech
Article Comments
Mar 2, 2015, 3:27 AM by Rich Brome @rbrome
updated Mar 2, 2015, 3:28 AM
Updated: Added release date info.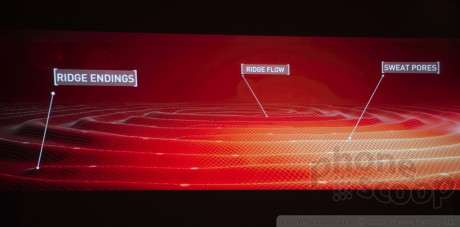 Qualcomm today announced Snapdragon Sense ID, a new fingerprint scanning technology that makes a 3D map of a fingerprint using ultrasonic technology. It's designed to integrate into phone bezels. It works through multiple materials, such as metal or glass. It's designed to be unaffected by things like dirt, oil, and hand lotion that can affect other fingerprint technologies. Qualcomm claims it's more secure than capacitive technologies, due to its more detailed mapping of finger detail. The company also claims it allows a wider variety of phone designs and form factors. It can be designed into any phone using an existing or future Qualcomm chipset with secure element technology. Qualcomm expects the technology to reach the market in the second half of this year.
source: Qualcomm
Advertisements article continues below...
No messages