Review: Samsung Blast
Article Comments 25
Aug 21, 2007, 4:10 PM by Eric Lin
The Blast is the smallest in T-Mobile's armada of messaging phones. Does Samsung manage to make a big impact or is this a dud? With video review.
AD article continues below...
Form
Is It Your Type?
If there's one type of person T-Mobile seems pay more attention to than any other national carrier, it's the texter - the oft-ignored user who constantly sends messages of all types but never touches a corporate email account. The Blast is yet another weapon in T-Mobile's vast arsenal for these people.
Body
The first time you go to use the Blast, you're going to doubt you remembered to put the battery in. But as you slide up the screen, it will come on and and you'll breathe a sigh of relief. The next time you use it you won't doubt the battery has been installed, but you will still marvel at how light the Blast is, especially for its size. Even smaller phones weigh more, and phones that are about the same size, like the RAZR2, weigh much more.
Despite its light weight and plastic body, the Blast does not feel cheap. When closed the Blast is a solid block that's easy to hold in the hand and easy to use. Your hand fits around it just enough to be able to press any of the large keys on the navigation cluster. Each of the keys are hard plastic wedges that form a semi-circle around the oval D-pad.
In addition to the usual suspects, the Blast includes a key with a white square, that looks like the stop symbol from an old tape deck - or a printing mistake. This square is a new programmable key that you can set to open any application on a list the phone displays when you first try to press it. It's nice that T-Mobile and Samsung added this shortcut key, but sad that they couldn't come up with a better icon for it than a square.
When open, the Blast's weight remains in your hand as the ultra thin screen and camera slide up to reveal a SureType-style keypad beneath. Although RIM pioneered this keypad layout, with 2 letters on each key 5 keys across, Samsung began using it shortly after on the T719. Because this keyboard uses a QWERTY layout, it is more natural to use 2 thumbs when typing on it, even though you could easily work the keyboard with a single finger. The Blast is wide enough that you can hold it in two hands comfortably when doing this.
Unlike the navigation keys, the keypad is a single sheet of molded plastic with small keys that are too flat to tell which you're pressing. When you do press one, there's a nice click, but that doesn't make up for the fact that you won't know which key you clicked until you look at the screen.
Even the slide on the Blast is solid. The spring assist really wants to keep the Blast closed, so it takes some effort to open it, but it glides nicely up deep rails. Closing it is a breeze as the spring pulls it closed with barely any effort.
Three S's
Screen
The Blast has a large screen but it is only 176 x 220 resolution. Considering it has about half the resolution of a QVGA screen, the lower resolution is emphasized by the fact that it is about the same size as most QVGA screens. This is not a problem for navigating around the menus, but text messages and web pages reveal the shortcoming with a difficult to read font made for lower resolution screens.
Signal
T-Mobile is not known for great coverage here in San Francisco, but the Blast did a great job of making up for that. It practically laughed at the vault test, getting two bars underground - enough for clear calls and data sessions. And in one of the worst dead zones, it held onto a signal pretty strongly right until the very center of the black hole, where it finally dropped out. It also regained signal very quickly upon exiting dead zones.
Sound
There is only one speaker on the Blast. It is not deafening, but it is loud. Loud enough that if you have an embarrassing ringtone, everyone within a 20 foot radius will know - even in noisy cafes and subway stations. Since there is only one speaker on the phone, this volume transfers over to calls - which are loud and clear holding the phone up to your ear or when using speakerphone.
Battery Life
Don't leave on a trip without your charger. Using the Blast sparingly, we got three days out of a charge. With Bluetooth turned on, light calling and messaging, and a mere 30 minutes of music listening, we got less than 48 hours. It's unlikely you'll ever see 3 full days of use from a charge, and it's difficult to justify why. The Blast is a GSM/EDGE handset with an average resolution screen - it has no obvious power hungry features, nor does the battery seem unusually small.
Basics
Menus
The Blast home screen runs T-Mobile's MyFaves dialer - the same application previously described on their other feature phones. It allows you to quickly call, message and manage the five people you choose as your favorites. The home screen also has short cuts to the main menu and Phone book application from the left and right soft keys respectively. Be warned that the right soft key does not take you directly into the contact list, instead taking you to the application's menu from which you must scroll down and select the contact list. These extra steps grow extremely frustrating after a few days of use.
Frustration with the Blast's menus continue throughout all applications and settings screens. This is one of the least consistent menu systems we've seen on a Samsung or any other phone in quite a while. Every application and settings screen seems to work differently, though in truth at least 50% of the time the left soft key is labeled options and the right is labeled back in applications. The existence of the back key stumps us when there's a clear / back key right in the navigation cluster.
However the other 50% of the time, soft key labels, and even behavior is completely unpredictable. For example different settings panels that all ask you to choose one item from a list have different labels and will even require a different number of key presses just to select that item and exit.
These inconsistencies are confusing - for example having to press the key normally labeled back to get to send a text message - but they are not so outlandish as to make the Blast impossible to use. They just make using it slower because you have to stop and look to be sure you're doing the right thing.
Calls / Contacts
Accepting and rejecting incoming calls works exactly as expected. However making calls works slightly differently, at least from the home screen, because of the MyFaves application. Instead of the green send key opening up a list of recent calls, it dials the person currently in front on the MyFaves application. Dialing a number by entering it in the keypad or from your contacts list works as expected.
During a call the right soft key activates speakerphone, the center select key mutes the call, and the left soft key brings up an options menu in which the first choice is - oddly - mute. Maybe it's because the mute icon is a speaker, which doesn't communicate it's purpose very well.
When the Blast is first turned on, it will ask if you plan on using the SIM in the phone as your permanent number. If you say no, it will use the contacts on your SIM card and only store new contacts to the SIM. If you say yes, it will use the built in address book and offer to copy your contacts from your SIM to the phone.
The built in phone book can hold 5 phone numbers (Including a fax number. When we will we get over that silliness?) as well as a single email address for each person. A picture and ringer can also be set for caller ID in each card.
Messaging
The Blast has two separate messaging entries in the main menu. One is for text and multimedia messages and a second is for email and IM.
You can set the square shortcut key on the navigation pad to start a new message. If you do not do this, 3 clicks straight in on the select key from the main menu (4 clicks if you count launching the main menu) will bring up the next text window. You compose your text and then can address it from the contact list, from a list of recent texts or manually. Addressing and sending the message is different from each of these 3 choices.
The SureType keypad should makes composing a message faster and easier than regular T9. However it takes some time to get used to; partly because of the design flaws we pointed out earlier, as well as the fact that the numbers are far more prominent on the keyboard than the letters, tricking our brains into believing this is a 12 key numeric keypad.
The IM clients allow you to sign on to any major service, but only one at a time. They use text messages instead of data to send messages back and forth, which means you can stay signed in even if the phone is in standby, which is nice. But messages can quickly pile up, so it would be wise to get on an unlimited messaging plan if you plan on using this. The predictive software of the SureType keypad falls short when IMing. It simply can't deal with common IM abbreviations, and makes entering them by hand difficult at best.
The mail application can check for mail from AOL, Yahoo! and/or two other user selected accounts. Unlike IM, you have to select "keep me signed in" in order to receive email after you have exited the application.
Extras
Music
Despite the inclusion of stereo Bluetooth, the Blast is definitely a messaging phone, not a music phone. It includes a very basic music player, which cannot play in the background. You have to add files to the music player's playlist by searching any folder on your phone or card for them.
Tracks are only displayed by file name, no ID3 data is read for them. Once music is playing, you can manually choose to send it to your Bluetooth headphones if your Blast is connected to them. However when you quit the music player, your headphones will be disconnected as well.
If you only use your phone's music player for listening to a few favorite tracks on a commute or similar situations, the Blast will suit your needs. But if you want more, it is not as an iPod replacement.
Camera
The camera is hidden behind the slide, so you'll have to open the blast in order to use it. Pressing the dedicated camera button on the side of the phone launches the viewfinder in about 2 seconds.
Like most Samsungs, when the viewfinder launches, it is full screen, but that doesn't match the camera orientation. You can can change the viewfinder mode to "Actual" in the camera settings to fix this. The viewfinder will letterbox the top and bottom of the screen to fit the wide picture across the narrow screen.
There are a host of icons across the top and right of the screen that indicate all the different settings. Each number key cycles through the all the choices for a corresponding setting. The keys are assigned in order from the top left icon to the bottom right.
Snapping a photo happens just a beat after pressing the select key. It takes a little over a second to save, at which point you are shown a review screen. From there you can upload the photo, record a voice note for the photo, or select from a number of menu options to use or delete the photo. Pressing the clear key returns you to the viewfinder.
The video recorder has many of the same options as the camera, but fewer icons to remind you of what's going on. It can only record at resolutions of 176 x 144 or smaller, but will record the files until there is no memory left.
Gallery
The gallery can display thumbnails in list or grid layouts. Even in grid view, thumbnails are built and displayed remarkably quickly. Either the Blast is hiding a very fast processor or Samsung has re-written its gallery application because everything is faster in this version. In grid view when you scroll over a photo, a larger thumbnail is displayed instantly. In single picture view there's an edit mode where you can apply the special effects available during shooting (but not cropping, rotating or other traditional editing) and these are applied instantly as well.
Pictures and Video
When using the camera or the video camera, the Blast takes a little while to get the lighting and color right. Even given time to adjust, shots in less than ideal lighting (either too bright or too dark) don't come out right. They often lose color in areas of extreme light much more so than on other phones. Indoor shots come out good with nice color balance and even lighting. The Blast also impresses on the indoor eye chart test with 20/40 vision.
You can watch as the Blast tries to adjust the color and lighting in this video. Once it has settled on good levels, motion is smooth. The microphone only records nearby noise, completely silencing a very loud tractor even when it was less than 50 feet away.
It should also be noted that the Blast saves movies as .mp4 files, however they are still in .3gp containers. In order to play these movies back on a PC, you will need to change the extension to .3gp.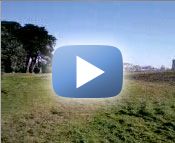 3GPP / MPEG-4 format (viewable with QuickTime)
File size: 110 KB
Browse / Customize
Browse
The browser uses both soft keys as menu buttons, the left labeled options and the right labeled menu. Only in the browser the menu on the right, not the left, provides the expected application options (enter URL, refresh, etc). The menu on the left just seems to echo modes and functions provided by the select key.
Browsing, even on EDGE, is relatively speedy. The Blast can navigate off T-Mobile's deck to any mobile web page, and does a good job handling the variety of layouts those tend to present.
Customize
There are two themes on the Blast: white and black. They are exactly the same except that one uses a white background and black text and the other is reversed. Both use the T-Mobile pink background and white text for selected items. Unfortunately both also use a medium grey for any additional text in selections. The grey and pink have about the same lightness (value), making the additional text difficult to read. This becomes a problem when trying to read which number you have selected for a person in the contact list.
You can customize the wallpaper with any picture on the phone. You can also use this picture as your menu background throughout the phone's applications. You can adjust the transparency of the picture you've selected, to fine tune using it for the menu background.
You can easily set any of your own mp3s stored on the phone as a ringtone.
File Manager
The file manager lets you access, use and move any file on your phone or the memory card. It also is used to access the gallery, music player and other file-dependent applications.
Other
Clock
The clock on the Blast is not always the easiest to read. On some screens it is smaller or lower resolution than on the home screen, however it is always there. When the phone is in standby, pressing any key will turn on the screen, where the clock is easily visible above the unlock message. You can set multiple alarms that sound once or on multiple days of the week. The alarm will not sound if the phone is powered off.
Bluetooth
Pairing headsets was a breeze, as was pairing the Blast with a computer. Despite that fact that we were disappointed with Blast's music player, it kept the music pumping to our stereo Bluetooth headset better than almost any other phone we've recently tested - rarely dropping the beat. You can exchange files and contacts over Bluetooth without a problem as well, but not Java applications.
Java
Launching a Java application first launches the Java environment. This takes so long that it has its own startup music. Unfortunately it's not worth the wait. The JBenchmark scores are quite low, even when compared to other current mid-range models. The Blast received a 1669 in the MIDP 1.0 test, which is more appropriate for an entry level phone, and a 152 in the MIDP 2.0 battery.
Other
The Blast has a complete set of organizer applications including a calendar, to-do list and calculator. It also ships with a number of games to occupy your free time.
Video
You can get a better look at the Blast as well as check out some of its highs and lows in our video. You can watch it here:
or visit YouTube for more viewing and sharing options.
Wrap Up
In the wide range of T-Mobile's messaging devices, the Blast's small size, great signal strength and reasonable battery life should make it the best choice for most users looking for a messaging phone. But unfortunately the Blast is not - a blast - to use. You should still check out the full range of T-Mobile's messaging armada if you're considering this phone.
What type of memory card is compatible with this phone?
The phone does not come with a USB cable or memory card. I bought a Kingston 2G micro SD memory card and reader. However, the phone inconsistently reads the card. The files appear initially and I may be able to listen to a song, but the next thing I know it says the memory card is empty. If I turn the phone off and turn it back on, the files re-appear on the memory card. Do I have the wrong type of card or is there something wrong with this phone? It also froze up when playing music from the memory card. I really like the design of the phone, but it has been frustrating me when it comes to trying to use the memory card.
I have the same issue as well, I even purchased the same SD card. It is disappointing because I just got the phone. Let me know if you found out the problem, please, that would be much help.
Is it recommended for basic phone functionality?
Hi, folks.

I'm not a very technical type of guy. I primarily use my cellular phone as a cellular phone. I do moderate text messaging, I rarely exceed my 400/mo limit, and I don't have much opportunity to listen to personal music devices.

Currently, I have the MotoRazr V3 (basic model) and have had it for two years. The only problem I've ever had with it is the dust particles that get trapped in the screen and make it completely impossible to view in direct light (I've had it replaced twice). Now that I've decided it's time for an upgrade, I'm considering a slider. I figure the Rizr would have about the same functionality as the Razr, and was just about set on that when I saw the fuss over the Samsung Blast. It's definitely sexier than...
(continues)
I would say they are just about equal, the RIZR would be easier to transition to, but with moderate use, they both serve the funtion as well as any other phone.
Adding to dictionary?
Anyone know how to add entries to the T9 dictionary? Can't seem to find a way to do it, and that'd be a pretty big deal-breaker...

Thanks!

-Scott
Two major problems for heavy text users
1. Like all other T-Mobile Samsungs, I am pretty sure I verified (while at a store) that this model does not allow you to use downloaded sounds for text alerts. The included message alerts are all childish and annoying.

2. You can't escape t-mobile's SMS-based IM system because of their infamous java-blocking. Otherwise you could install an internet-based Java messenger.
Both of these are really not that big of a deal to general people.

1. If you hate the limitation of sounds, a. turn them off, or the more popular b. vibrate.

2. SMS based Java messaging for download is less of a deal on a SureType keyboard. ...
(continues)
I'm not sure...
...I understand you, Eric.

You say:

"The Blast is yet another weapon in T-Mobile's vast arsenal for these people (texters)."

But also:

"But unfortunately the Blast is not - a blast - to use. You should still check out the full range of T-Mobile's messaging armada if you're considering this phone."

Is it a good messaging phone or not?
Eric can give you a proper answer, but my interpretation is:

It's a good messaging phone, but UI quirks and a poor music player make it less of a Blast than it should have been.
to further clarify my stance, which rich already did a pretty good job of...

just because the blast is in t-mobile's lineup, or arsenal, doesn't mean it's a great phone or that it's fun to use. i'm not sure what i said there caused you to think tha...
(continues)
Just don't like...
...the slider format. Too fragile for me, and it's just awkward.
the original flip format of last year's t719
well can u dowload music if u send the mp3 file thru email
i wanted to noe cuz if it does im gonna for sure get yo
SureType Questions
I want a little more detail on using the SureType pad on this phone:
Does it work well with the T9?

Is the T9 adaptive/does it learn words easily?

How does it compare with the BB Pearl's pad?

Does it address word dialing, i.e. can I dial 800-GOOG-411 easily?

You said the pad lends itself to two thumb typing, but is the pad large enough to do so, and can one-hand be done as effectively with a little practice?
the t9 on it is pretty advanced. not only does it learn words but it also quickly learns which words you type most often and will offer to complete them for you. for example, the first time we used the Blast, we immediately gave it the phone scoop tes...
(continues)
making calls
You said

"However making calls works slightly differently, at least from the home screen, because of the MyFaves application. Instead of the green send key opening up a list of recent calls, it dials the person currently in front on the MyFaves application."

The Blast has a new myfaves feature that allows you to minimize the myfaves by pressing the disconnect key and they will reappear by pressing the ok key. When they are minimized, the green send key DOES bring up the recent calls list.
consumer friendly
the consumer email is pretty amazing. i mean using email through text was ingenious.

it also uses T-mobiles new Network Address Book service, which stores your contacts on their server, for free.