Apple Details iOS 8
Article Comments 6
Jun 2, 2014, 1:02 PM by Eric M. Zeman
updated Jun 2, 2014, 1:23 PM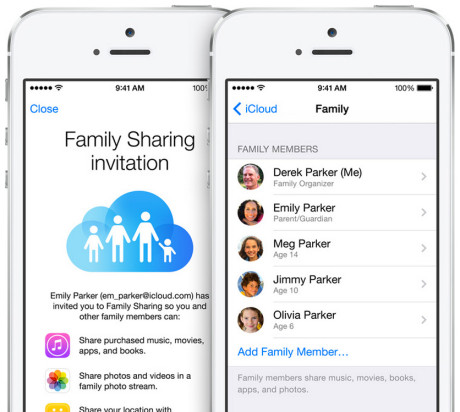 Apple today announced iOS 8, which the company says will be compelling for both end users and for developers. iOS 8 builds on the design of iOS 7. Notifications are now interactive, which will allow people to respond to emails directly from the notification bar or the lock screen. A new people-tasking function lets users see recently-contacted people by double-tapping the button (works in conjunction with multitasking tool). The mail application now lets users more easily save drafts and return to the inbox, as well as automatically add events to the calendar, and flag, mark-as-unread, or delete messages with single gestures. Spotlight search offers details on apps, news, music, restaurants, and more - both on and off the device. Spotlight also works with Safari to bring better suggestions for searches and web sites. iOS 8 adds a new keyboard with predictive typing suggestions as users peck out text. Apple claims the software is context aware and will suggest phrases or words specific to the contact being messaged. It does not appear that the keyboard adds the ability to swipe words. iOS 8 includes the Continuity features that are part of OS X, such as AirDrop and call/message syncing. The messaging app makes it easy to add recipients to form group conversations, as well as leave group conversations, and share location, images, and videos simply. iOS 8 works with iCloud Drive, Apple's new cloud-based file management system, which syncs folders and files across iOS and OS X devices. The messaging app can now send short audio and video messages. iOS 8 adds the ability to support families of up to six and provides access to all the iTunes content shared from a single account. Family Sharing also lets users sync photos, calendars, reminders, and find-my-friends. A new Photos app for iOS 8 expands editing features with smart suggestions, and will add all photos taken on the device to the user's iCloud photo library. Changes to photos can be synced across devices, too. Last, Apple is boosting Siri's abilities in the car, which makes it function automatically for dictation, song search, and navigation. iOS 8 for the iPhone, iPad, and iPod Touch is expected to arrive later this year.
Apparently
Spider-Man owns an iPhone...
No, he's poor. He can barely make it to live with the few bucks he gets from those spidey pictures. He probably has a feature phone still. Oh, the struggle!!
Spidey is a techy guy. He would own an Android phone. Or borrow one from Tony.
Necessary changes for iOS 8
These are the changes needed for iOS 8.0:

1) Rip iMessage out of SMS/MMS entirely and give it its own independent app.

2) Fix the "randomly delete people's contacts" bug

3) If you attempt to setup an iPhone with an Apple ID that is already in use, it should warn you first. If the user insists on sharing their Apple IDs between multiple users the battery should be designed to open and dissolve the phone.

4) Keyboard should show characters in the case they would appear onscreen if typed.

5) Voicemail setup and password reset processes should actually work smoothly without any BS.

6) If Bob changes his phone number, and I change it in my contact list, I shouldn't need to delete all of my message threads to Bob in order to sen...
(continues)