Jolla's First Sailfish OS Phone to Street Nov. 27
Article Comments 1
Nov 14, 2013, 8:03 AM by Eric M. Zeman
updated Nov 14, 2013, 8:51 AM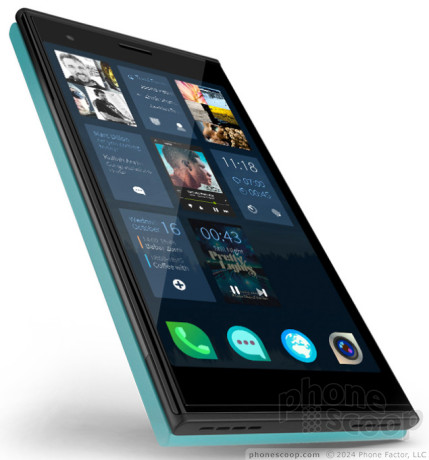 Jolla today indicated through one of its Twitter accounts that its first handset running the Sailfish operating system will go on sale November 27. The Jolla smartphone was previewed earlier this year with the promise that it would be available before the end of the year. The Jolla device features a 4.5-inch qHD display with Gorilla Glass; a dual-core processor with 1GB of RAM and 32GB of internal storage; support for LTE 4G networks; an 8-megapixel autofocus main camera and a 2-megapixel user-facing camera; and a user-replaceable battery. The Jolla also features exchangeable shells, which allow owners to customize the appearance of their device. Last, the Jolla's Sailfish operating system will be able to run Android applications, and supports Nokia's HERE Maps. Sailfish is based on Nokia's discarded MeeGo platform and offers a modern, touch-based user interface. Jolla hopes that Sailfish can eventually compete with Android, Windows Phone, and iOS. The device will debut in Jolla's native Finland. The company hasn't yet announced plans to sell the device outside of Finland.
Feature phone death is coming
With Android 4.4, Google is hoping to tackle the low end market and give them a premium experience, but with Sailfish and Firefox OS Google is going to have more competition in the low end market.

If Sailfish and Firefox OS take off I see the death of feature phones coming to and end.