Sony to Sell Xperia ZL Directly to U.S. Consumers
Article Comments 13
Mar 25, 2013, 6:59 AM by Eric M. Zeman
updated Mar 25, 2013, 7:18 AM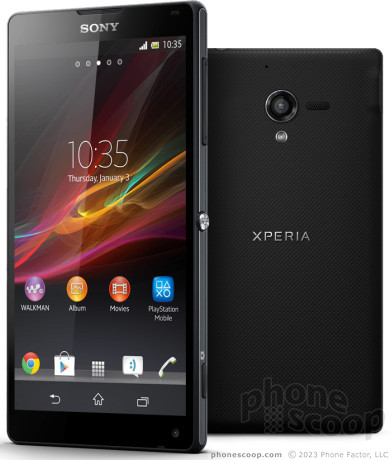 Sony Mobile today announced that the Xperia ZL is available for preorder from the Sony Mobile web store. The ZL was announced at CES in January and is a slightly smaller version of the Xperia Z. It loses the Z's water resistance, changes the back shell, and adds a physical camera button. The ZL includes support for various LTE frequencies, including those used by AT&T in the U.S. The ZL features a 5-inch FHD display, 13-megapixel camera with HDR video capture, and quad-core 1.5GHz Qualcomm Snapdragon processor. Sony is offering the Xperia ZL for $759, as well as a penta-band HSPA+ version for $719. The Xperia ZL is being sold with no contract.
The price is kinda steep
$760 with HSPA+ and LTE support for both ATT and T-Mobile (and probably Sprint).
Hopefully the price will go down to $500 (LTE version) and I will get one for sure.
Really? I'd heard, at least for T-Mobile, that the GS4 would be priced at $99 down, $20/mo for 24 months, which would be a total of $579. Essentially identical pricing to the HTC One (whenever that is available) which isn't that bad a price at all f...
(continues)
Cool Phone!
I have seen 2 people with this phone, both work for Sony. The screen is Awesome, & so is the Camera! Did really get to do much with it. Wondering how it will hold up against the Samsung Galaxy S4 when it comes out.
Seeing as how the GS IV is pretty much like a GS IIIS, I would much rathar have this sony phone. Anything I've ever bought from Sony, although expensive, has been high quality, and lasted for years. Looks like a great device.