HTC Updates the One X, Calls it the One X+
Article Comments 5
Oct 2, 2012, 7:21 AM by Eric M. Zeman
updated Oct 2, 2012, 7:25 AM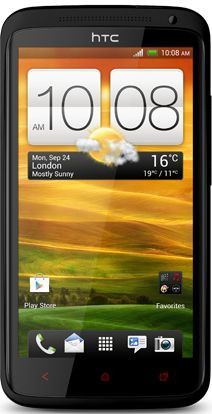 HTC today announced the One X+, a major update to the hardware and software of the One X. The One X+ looks the same as the One X with a polycarbonate shell, but has dramatically different internal components. The One X+ has a faster 1.7GHz quad-core Nvidia Tegra 3 processor paired with 1GB of RAM. Internal storage has been boosted to 64GB, the battery has been enlarged to 2100mAh, and the One X+ will be HTC's first device to ship with Android 4.1 Jelly Bean on board. Other features of the One X+ include NFC, Bluetooth 4.0, 4.7-inch 720p display with Gorilla Glass 2, DLNA, MHL, Beats Audio, and an 8-megapixel camera. The HTC One X+ supports worldwide HSPA+ networks, and a separate version will support LTE. So far, no U.S. carriers have said they will sell the One X+, but HTC said an announcement regarding North American availability of the One X+ is forthcoming. The global version will ship starting in November.
Not a huge fan of HTC since the Inspire
but I gotta admit, this phone looks sexy.
yea. i was really looking at getting the nokia 920 when that comes out but this looks really tempting.. 1.7 quad core and the nice beats audio and red on black.. dont keep tempting me... hopefully usa gets lte and the quad..