T-Mobile Makes the Samsung Galaxy S Relay 4G Official
Article Comments 1
Sep 6, 2012, 7:09 AM by Eric M. Zeman @zeman_e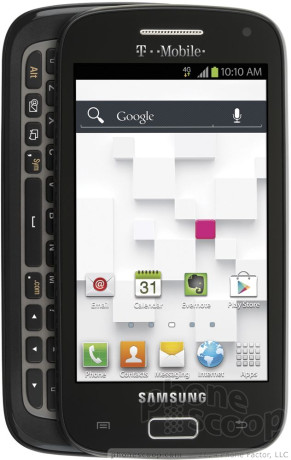 T-Mobile today announced the addition of the Samsung Galaxy S Relay 4G to its collection of Android smartphones. The Relay runs Ice Cream Sandwich and works on T-Mobile's HSPA+ network at 42Mbps. It has a 4-inch Super AMOLED display, 5-megapixel main camera, 1.3-megapixel rear camera, a slide-out QWERTY keyboard, light and proximity sensors. The Relay is powered by a dual-core 1.5GHz Qualcomm Snapdragon S3 processor. It is certified Samsung Approved for Enterprise (SAFE), which means it has extra encryption and better business network support. The device will be available in the coming weeks, but pricing was not announced.
This phone is actually an S4
Somebody screwed up writing the press release. According to Samsung's official specs, the CPU is an MSM8260A, which is definitely an S4.