Samsung Confirms 'Galaxy S Relay 4G'
Article Comments 1
Aug 19, 2012, 1:10 PM by Eric M. Zeman @zeman_e
updated Aug 20, 2012, 9:38 AM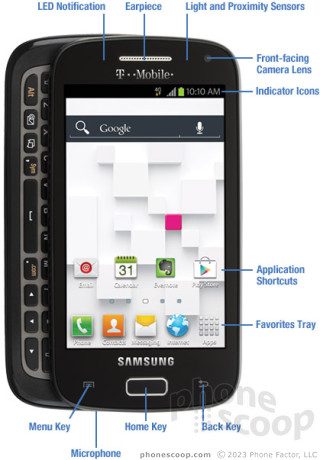 Samsung's support web site has revealed the final brand name, images, and features of the SGH-T699 cellular phone. Samsung shows that the SGH-T699 also goes by the name Galaxy S Relay 4G. The model designation pegs the S Relay 4G as a phone that will be sold by T-Mobile USA, and the support materials on Samsung's web site reference T-Mobile multiple times. Other features noted by the Samsung support web site indicate that the Relay 4G includes front and rear cameras with flash, a slide-out QWERTY keyboard, light and proximity sensors, and a number of applications/services common to Android smartphones. Officially, neither Samsung nor T-Mobile has announced this phone.
AD article continues below...
CyanogenMod???
I have a Sidekick 4G and because 'ol Sammy refuses to release Gingerbread, I am not able to install CM on it.

I hope I don't waste my money like I did with the Sidekick.