Garnet Red Galaxy S III Hits AT&T Stores July 29
Article Comments 6
Jul 12, 2012, 8:51 AM by Eric M. Zeman
updated Jul 12, 2012, 11:50 AM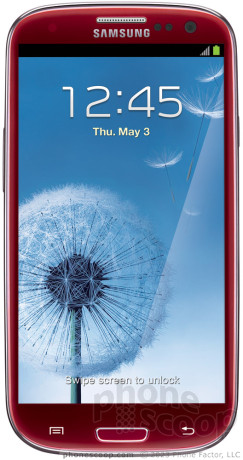 AT&T today announced that the garnet red version of the Galaxy S III will be available for preorder online starting July 15, and will be available for sale in AT&T retail stores starting July 29. It costs $199 and $249 for the 16GB and 32GB variants, respectively.
The combo of color and materials
makes it look like a cherry cough drop.

Do not like.
Very true - also, this is not a phone that should be used by a matador, or anybody that likes bull fights. That would just be a bad idea.
It looks and the operating of the phone is very attractive my retailer store has sold 40 in the first week of it releasing plus i have tested it out myself and it is very easy to use.