Blue Moto Droid RAZR Hitting Stores Starting Today
Article Comments 5
May 10, 2012, 8:59 AM by Eric M. Zeman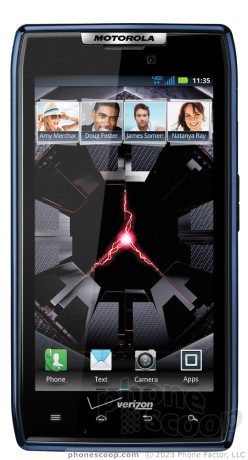 Verizon Wireless today announced that a blue version of the Motorola Droid RAZR is now available in select Verizon Wireless stores. It will be available in all stores and online by May 17.
source: Verizon Wireless
I dont consider this blue!!!
More like blue/black!!!
There's still a lot of black on that thing.
Motorola doesn't know how to do blue!!!
the Lumia 900 is BLUE AS THE SKY 🤣 Motorola could take a lesson
I know right! .. but I wouldn't be seen with it even if it was TRUE BLUE!


GO BLUE!!! WOLVERINES!!!!!!!!!!!!!!!!!!!!!!!!!!