Review: Kyocera DuraPlus for Sprint
Form Basics Extras Wrap-Up Comments 10
The DuraPlus is as simple as a modern cell phone gets. It offers the most basic calling and messaging features in a body that can withstand blows from Thor's hammer. Despite the insane strength of this phone, it didn't impress me as a an actual phone. For a device that is nothing more than a dedicated voice phone, cellular calls were below average quality, and both the earpiece and speakerphone exhibited uneven volume performance. The DuraPlus is only marginally better — perhaps "average" — when used for walkie-talkie conversations, and that's probably its saving grace.
If you need a tough PTT phone, the DuraPlus is the toughest of the bunch. It may not offer the absolute best PTT call quality, but with excellent battery life and the brawn of a thousand Hulks, it'll at least be able to make those calls after you tromp through swamps, marshes, oil fields, the Rocky Mountains, and Death Valley.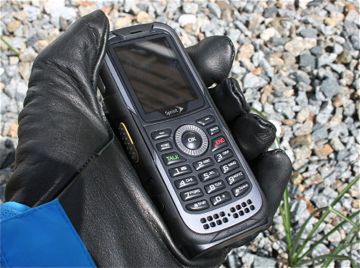 AD article continues below...