Apple iPhone 14 Pro Max
Apple's new Emergency SOS via Satellite feature is now available to use in the US and Canada. The feature is exclusive to the new iPhone 14 series. It enables short messages to be sent to local emergency dispatchers where and when cellular and Wi-Fi are unavailable. The feature includes a demo mode that lets users try out the feature connecting to a real satellite, but without bothering emergency services. There is also one non-emergency feature: users can share their location with others while off-grid using the Find My app. Apple promises to launch the service in France, Germany, Ireland, and the UK by December.
---
Apple released iOS 16.0.2 today. It fixes two high-profile bugs: one that cause the camera to loudly "vibrate and cause blurry photos" when using third-party apps on iPhone 14 Pro models, and another that caused excessive security prompts when copying and pasting between apps.
---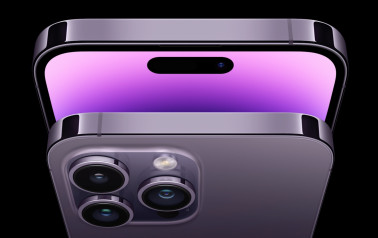 Apple has revealed the iPhone 14 series, with new features, improved specs, and new size options. In place of a Mini option, the iPhone 14 will come in the same 6.1-inch and 6.7-inch screen size options as the Pro models. The larger model is called the iPhone 14 Plus, while the Pro models keep the same screen sizes and naming scheme (Pro and Pro Max) as last year. All of the new iPhone 14 models include at least 2x better low-light performance on all cameras, including front cameras. They also include Emergency SOS via Satellite and Crash Detection, and move completely to eSIM, eliminating physical SIM cards. The Pro models move from a notched display design to a "pill" shape for the TrueDepth camera-and-sensor system, which changes shape via software in a feature Apple calls Dynamic Island. Emergency SOS via Satellite uses a low-bandwidth satellite data network. It requires you to point the phone at the satellite, which the interface guides you through. It only supports short messages sent at low speed, even using 3x compression. Messages may take 15 seconds or up to a few minutes to send. The interface guides you through creating a concise message that contains the info emergency responders will need to provide help. For 911 call centers that can't receive text messages directly, Apple will call that center and relay your message. The service also supports non-emergency usage, but only in the form of location sharing. The feature will be available first in the US and Canada starting in November, and will be free for the first two years. Crash Detection utilizes a new high dynamic range gyroscope and dual-core accelerometer to automatically detect a car crash and alert emergency services. The new dual eSIM works with all major US carriers and can be set up even without Wi-Fi. The 12 megapixel main camera has a larger sensor and faster lens for 49% better low-light performance in low light via hardware alone, while Deep Fusion has been improved and renamed Photonic Engine, boosting low-light performance 2x on all cameras, for a total boost of 2.5x on the main camera. The front camera is also improved and now has auto-focus. A new Action Mode provides gimbal-like stabilization for video. The iPhone 14 and 14 Plus do not feature an all-new chip like the Pro models, instead using an A15 Bionic chip like last year's models. However, Apple has redesigned the aluminum body to provide better thermals, which may improve peak chip performance. Apple says the iPhone 14 Plus has the best battery life ever for an iPhone. The 14 series will come in five colors: blue, purple, Midnight, Starlight, and Product Red. The iPhone 14 Pro and 14 Pro Max have all the features of the standard iPhone 14 models, plus the new Dynamic Island display design, always-on display, better display specs, better cameras, a new A16 Bionic chip, and stainless steel bodies. The Dynamic Island takes up 30% less space than Apple's notch. Via software, the black pill area can expand a little to the sides to show background activity status, or split in two to show two different activities. For more important alerts or interactive controls, it can expand vertically as well. An API will allow third-party apps to access the Dynamic Island display area, such as a sports app showing a live-updating game score. The always-on display uses LPTO dimming and refresh down to 1 Hz to keep battery life in check. Unlike some always-on displays, it supports widgets and can show wallpaper over the whole display. The display also has thinner bezels and is (Apple claims) the brightest display on any smartphone, offering up to 2,000 nits peak brightness outdoors. The main camera is now 48 megapixel, enabling a high-quality 2x tele mode while leaving the dedicated telephoto camera to 3x. The camera also offers a 48-megapixel ProRAW mode. The wide camera offers 3x better low-light performance, while the other cameras offer 2x better. A sophisticated new LED flash offers nine discrete LEDS shining through a special lens that lets it effectively "zoom" to match the current focal length. The new A16 Bionic chip engages the whole chip for photography, able to perform 4 trillion operations per photo. It uses a 4nm manufacturing process that improves power efficiency. The Pro and Pro Max will be available in black, silver, gold, and purple. The iPhone 14 will start at $799, the iPhone 14 Plus: $899, the iPhone 14 Pro: $999, and the iPhone 14 Pro Max: $1,099. All models will be available with 128, 256, or 512 GB of storage, while the Pro series also gets a 1 TB option. Pre-orders start Friday, September 9th. Most models ship September 16th, except the 14 Plus which will ship October 7th.
---