T-Mobile REVVL 6 Pro 5G
Info Photos News Forum 3 Hands-On ›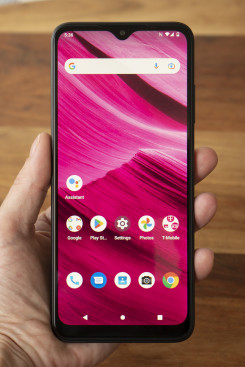 T-Mobile's REVVL 6 Pro 5G is a large-screen 5G phone with decent specs and a decent feature set. And it's just $220. What do you get for that price? What's it like in person? How well does it work? We took it for a quick spin. Read all about our first impressions in this hands-on.
---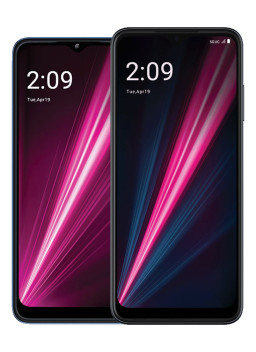 T-Mobile has announced it latest series of T-Mobile-branded affordable phones, the REVVL 6 5G and REVVL 6 Pro 5G. They will sell for $170 and $220, respectively.
The REVVL 6 5G has a 6.52" HD+ display, 4,500 mAh battery, 13 megapixel main camera, 4 GB RAM, and 64 GB storage.
The REVVL 6 Pro 5G has a 6.82" HD+ display, 5,000 mAh battery, wireless charging, 50 megapixel main camera, NFC, 6 GB RAM, and 128 GB storage.
Both phones have a fingerprint reader and 15-watt fast charging. The REVVL 6 series will be available on August 4th from both T-Mobile and Metro. Both phones are powered by the MediaTek Dimensity 700 chipset and Android 12. The phones were brought to market quickly using
GMS Express
, a program offered by MediaTek and Google that streamlines the software development, testing, and certification process for phones running full Google Android on MediaTek-powered hardware. FCC approvals show that both phones are manufactured by Wingtech, which also made the REVVL V series.
---