Samsung Galaxy XCover6 Pro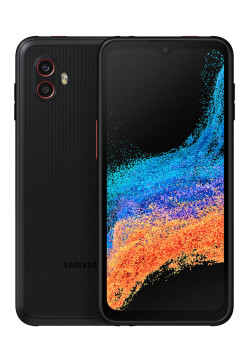 Samsung will bring its newest rugged phone for enterprise customers — the Galaxy XCover6 Pro — to the US next month. The XCover6 Pro replaces the original XCover Pro, which launched with AT&T in late 2020. The XCover6 Pro has a wide range of features designed to appeal to business users in a wide variety of industries. Compared to the original, it sports (sub-6) 5G, a larger 6.6-inch FHD display, a better main camera, and better durability thanks to Gorilla Glass Victus+. Like the original, it has a durable, waterproof body, replaceable 4,050 mAh battery, side fingerprint reader, 8 megapixel wide-angle camera, expandable storage, and a headset jack. The new model is powered by a Qualcomm Snapdragon 778G chip paired with 6 GB RAM and 128 GB storage. It supports Wi-Fi 6E as well as NFC designed to support the phone's use as a PoS (Point of Sale) payment terminal. The main camera is now 50 megapixel and supports "enterprise-grade" barcode scanning. The display is designed to work with gloved and/or wet fingers, and the phone has a "significant increase" in maximum speaker volume when using VoIP apps. It supports fast charging, including via pogo pins (for use with a dock). It also supports Samsung DeX for "PC-like productivity out in the field or in a vehicle". Samsung is providing industry-leading OS support for the XCover6 Pro at four OS upgrades and five years of security updates. Samsung did not announce which US carriers would offer the XCover 6 Pro, only that "select carriers" would offer it in the US starting Oct. 20th. Both AT&T and Verizon offered the original model, although the version approved by the FCC recently seems better suited to AT&T's network, including support for AT&T's new 3.45 GHz mid-band spectrum.
---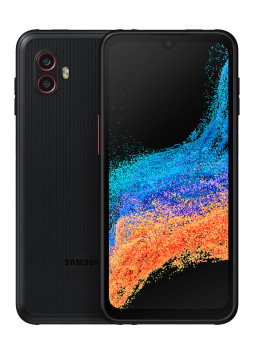 Samsung has revealed the Galaxy XCover6 Pro, a new "enterprise-ready smartphone powerful enough to support today's most demanding businesses". Its rugged design carries an IP68 water and dust rating, and MIL-STD-810H certification for drops, altitude, humidity, immersion, salt fog, dust, and vibration. Corning Gorilla Glass Victus+ protects the display, which is designed to work with gloves and wet fingers. The phone also has a removable 4,050 mAh battery, yet is only 9.9mm thick. The body includes two customizable shortcut buttons and POGO pins for dock charging. DeX support lets the phone offer a PC-like experience by connecting an external display, keyboard, and mouse. The phone comes with Android 12 plus four OS upgrades and five years of security updates. Specs include a 6.6-inch LCD display with 120 Hz refresh, 5G, Wi-Fi 6E, NFC, and a fingerprint reader. It has 6 GB RAM and 128 GB storage, expandable via microSD card. The main camera 50 megapixel, paired with an 8 megapixel wide-angle camera and 13 megapixel front camera. North America is not in the list of markets where the phone is launching this July, but Samsung promises "availability expanding to other regions at a later date". A version has been approved by the FCC with excellent support for US 4G and (sub-6) 5G networks. AT&T has offered the XCover series in the past.
---