Google Pixel 5a
Google has announced that a final version of Android 13 is available starting today for recent Pixel devices (Pixel 4 and newer). Version 13 doesn't bring huge changes, but rather a long list of small improvements, primarily around privacy and visual personalization. Public beta versions have been available for a few months. The final release will roll out for newer third-party phones over the next few months.
---
Owners of Google Pixel phones will soon be able to perform common repairs themselves using genuine parts from Google. The move comes hot on the heels of a similar announcement from Samsung just last week. Similar to Samsung, Google is partnering with iFixit, which will sell the repair kits (including necessary tools) as well as individual parts. The program includes all Pixel phones starting with the Pixel 2, and "things like batteries, replacement displays, cameras and more". The program launches "later this year". Apple launched a similar program in November.
---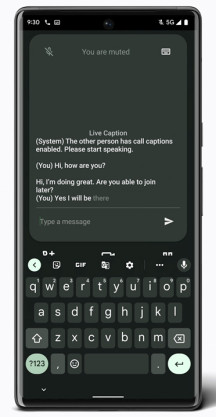 Google has started rolling out a new update for most of its Pixel phones that adds new features. One standout new feature is an enhanced Live Caption function for voice calls. Now it will not only display captions for what the other person is saying, but also let you respond by typing, or by tapping a suggested response. The phone will then speak the response so the other person can hear it. The button to activate Live Caption mode appears after pressing the volume button during a voice call. The update also brings existing features to additional Pixel models. Direct My Call and Wait Times will now be available on the Pixel 3a and newer. This month's update is rolling out now for Pixel 3a and newer, except for the Pixel 6 series, which will roll out later this month.
---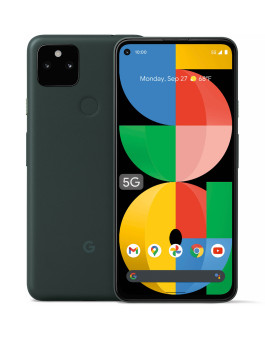 Google today revealed the Pixel 5a, a more-affordable alternative to the Pixel 5 and modest update to the Pixel 4a 5G. Like most Pixel "a" models, it has a larger display, larger battery, and a headset jack, yet is more affordable than the flagship models by skipping features like fast display refresh and wireless charging. For the first time in an "a" model, the Pixel 5a has IP67 water resistance, enough to be submerged in shallow water for short periods of time. It also has the largest battery ever in a Pixel phone at 4,680 mAh, and largest display at 6.34 inches. Otherwise, it shares most features and specs with other recent Pixel phones, such as a Qualcomm Snapdragon 765G chip, 6 GB RAM, 128 GB storage, full-HD OLED display, 12 megapixel main camera + 16 megapixel wide camera, 8 megapixel front camera, NFC, fast charging, and a rear fingerprint reader. As expected with any Pixel phone, it has excellent support for all 4G and sub-6 5G networks in the US, including forthcoming C-band networks. The Pixel 5a ships August 26th in Mostly Black for $449. Pre-ordering is open now.
---