Samsung Galaxy J2 / J2 Pure / J2 Dash
Cricket is offering a choice of eight different phones for free to new customers through the end of the month, and two models after that. Until October 1st, the free choices include several mid-range models such as the Moto g7 Supra, LG Stylo 5, and Nokia 3.1 Plus. Also free are the Samsung Galaxy J2 Pure, LG Harmony 2, LG Fortune 2, Moto e5 Cruise, and Nokia 3.1 C. After Oct. 1st, the Moto e5 Cruise will continue to be free until Nov. 21. The Samsung J2 Pure will be free again Oct. 11 - Nov. 21.
---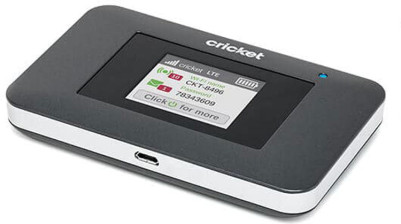 Cricket has announced new service plans that include only data and messaging, with no access to voice service. With the plans, messaging (SMS and MMS) is unlimited, but international service is not included. Data allotments are for high-speed data at the full speed of AT&T's LTE network, instead of capped at 8 Mbps as with Cricket's other plans. Streaming video is limited to SD quality by default, although HD can be enabled. The plans cost: $25/month for 3 GB of data, $35 for 10 GB, and $70 for 30 GB. A $5/month discount is available for the top plan when using AutoPay, making it $65/month. Add-ons are also available for even more data: $5 for an extra 2 GB or $10 for 5 GB. Cricket is also launching the Cricket Turbo Hotspot, a new mobile hotspot made by Netgear, for $120. Lastly, customers who switch to Cricket can take $200 off a Samsung Galaxy S10, or get the Samsung Galaxy J2 Pure for free.
---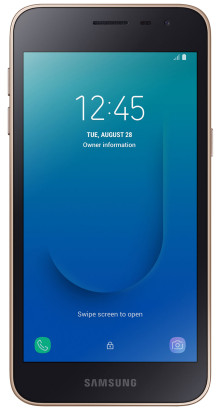 Samsung today announced the J2 Core, a low-cost phone based on the Android Go platform. This device relies on design language similar to Samsung's pricier phones. It features a 5-inch display with 960 by 540 resolution. The J2 Core is powered by a Samsung Exynos 7570 processor and it has 1 GB of RAM and 8 GB of built-in storage. Two cameras are aboard the J2 Core, including an 8-megapixel shooter on back with a flash and a 5-megapixel shooter on front. Both cameras have an aperture of f/2.2 and tools such as beauty mode. The phone packs a 2,600mAh battery and includes Bluetooth, GPS, and WiFi. The Android Oreo Go operating system includes compact versions of key apps, such as Google Go, Assistant Go, YouTube Go, Gboard, Chrome, Maps Go, Files Go, Gmail Go, and Google Play. The phone will initially go on sale in Malaysia, and will eventually spread to other markets. Samsung has not announced plans to offer the Galaxy J2 Core in the U.S.
---