OnePlus 6
Info Photos News Forum 13 Reviews 1
OnePlus has released new beta software for the OnePlus 6 phone. OxygenOS Beta 7 includes two core new features, a video enhancer and OnePlus Roaming. The video enhancer improves color when watching video, while OnePlus Roaming acts as a virtual SIM card so travelers can surf the internet without a local SIM card. OnePlus says the roaming tool should work in most countries around the globe and will help users connect. OnePlus Roaming "will list out the plans available for the country/regions you are in so that you can purchase a suitable plan and access the Internet without a SIM," said OnePlus. OnePlus Roaming provides only data access and doesn't include voice service. Other features in the beta build include vibrate notifications when ending calls, user interface improvements for 911 calls, and the ability to assign a specific SIM for a specific contact or group when in dual SIM mode. Last, OxygenOS Beta 7 for the OnePlus 6 includes an option for an app drawer under the launcher settings. OnePlus says those already running beta builds should see the update within a few days.
---
OnePlus today began delivering Android 9 Pie to its flagship phone, the OnePlus 6. The company had been testing a beta version of the new operating system from Google for several weeks. Android 9 Pie carries with it a brand new user interface, adaptive battery support, and revised gesture navigation. It adds a reworked Do Not Disturb mode, as well as a new Gaming Mode. The update also improves text and call notifications, and allows people to adjust the accent color. Last, the update includes the September security patch from Google. Android 9 Pie is free for owners of the OnePlus 6 to download and install. The company is rolling it out over the next few days.
---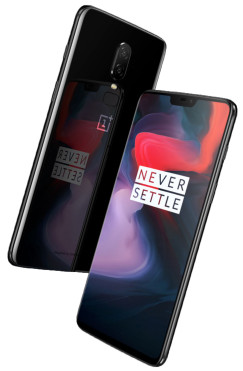 OnePlus has made the first Open Beta build of OxygenOS based on Android 9 Pie available to the OnePlus 6. OnePlus had previously been testing the beta with a closed group. Now, anyone with a OnePlus 6 and the desire to check out Pie can install the beta platform on their device. OnePlus says the beta introduces a brand new user interface for Android 9 based on Pie's gesture navigation. The beta offers system improvements, more customization features, and a refreshed Do Not Disturb mode. Other features include a new Gaming Mode, improved text notifications, and third-party call notifications. OnePlus warns there are several known issues with the build. For example, Google Pay is not working, and the Google Play Store may display a "Device is not Certified by Google" notification when users attempt to download apps. Devices running the beta may also suffer from instability. Instructions for downloading and installing Android 9 Pie on the OnePlus 6 are available from OnePlus' web site.
---
T-Mobile will sell OnePlus' next flagship phone, the OnePlus 6T, in October according to CNET. OnePlus has said twice this year already that it is working with U.S. carriers. This would mark the first time OnePlus has scored a carrier distribution deal in the U.S. To-date, OnePlus has marketed and sold its phones to U.S. consumers online. Citing people familiar with the company's plans, CNET reports that OnePlus will create a version of the 6T specifically for T-Mobile's network, including support for T-Mobile's 600 MHz spectrum (Band 71). The 6T will still be sold online unlocked with support for either AT&T or T-Mobile, in addition to global carriers. Pricing for the phone is expected to be around $550. Other features of the phone were not revealed. OnePlus releases two phones each year. The OnePlus 6 arrived in May and the company's second phone is expected in the October timeframe.
---
OnePlus has begun distributing OxygenOS 5.1.9 to the OnePlus 6 phone. The update improves the camera, with better image quality, beauty mode for selfie portraits, and Google Lens for image-based search. The update adds group MMS support to the messaging app. Performance tweaks include WiFi optimization and Bluetooth car connection stability upgrades, as well as fixes for certain accidental touches. Last, the new build of OxygenOS updates the security patch to July. OnePlus says the system update is rolling out slowly over the next few days.
---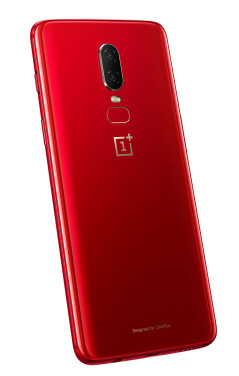 OnePlus today announced a new red color option for its OnePlus 6 phone. This red special edition also features a new six-layer glass back to enhance the color, including an "anti-reflective layer to create a sense of depth" and a translucent orange layer. It will come in just one memory configuration: 8 GB of RAM and 128 GB of storage. It will sell for $579, the same price as other colors with that memory option. The OnePlus 6 is a high-end unlocked phone with a metal body, 6.3" AMOLED display with a notch, water resistance, excellent support for US LTE networks, and a Snapdragon 845 processor. Sales commence July 10th.
---
OnePlus hopes to distribute its phones through carriers in the U.S., reports PCMag. OnePlus CEO and founder Pete Lau told PCMag that the company is holding discussions with U.S. carriers, though it didn't specify which ones. Moreover, the company plans to release a 5G phone next year, which will coincide with the expected launch of 5G service in the U.S. For the moment, OnePlus sells its phones unlocked on the open market. Its most recent device, the OnePlus 6, includes support for AT&T and T-Mobile. OnePlus said its good working relationship with Qualcomm has helped pave its path towards 5G.
---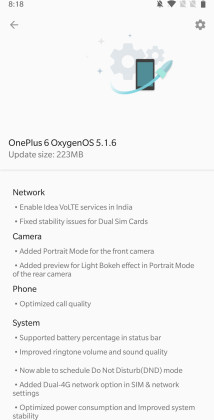 OnePlus has begun pushing OxygenOS 5.1.6 to its OnePlus 6 phone. The update contains a few new features, including Portrait Mode for the front camera, which enables bokeh-style selfies. The update also adds a preview for the Light Bokeh effect when using Portrait Mode on the rear camera. OxygenOS 5.1.6 also takes the time to fix bugs. For example, it fixes stability for dual SIM cards, enables VoLTE in India, improves call quality, improves ringer volume and quality, adds a percentage indicator to the battery, and optimizes power consumption. It also lets people schedule Do Not Disturb mode, and adds support for dual 4G connections when using dual SIM cards. OxygenOS 5.1.6 is free for OnePlus 6 owners to download and install.
---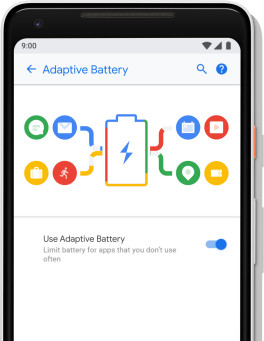 Google today made Android P Beta 2 available to developers. Importantly, Google says this beta includes the final Android P APIs (level 28) and the official SDK, which means developers have what they need to customize their apps for the new features in Android P. Google says those who've already enrolled in the beta program will automatically get Android P Beta 2 over the next day or so. Android P includes features such as Adaptive Battery for smarter power consumption; App Actions, which rely on machine learning so apps are more engaging with users; Slices, which surface rich content in places like Google Search and Assistant; and new controls for notch-style displays. The beta so packs 157 new emoji. In addition to Google's own Pixel and Nexus phones, several other devices from OnePlus, Sony, and others will have access to the Android P Beta 2. Google expects to roll out the final version of Android P later this summer.
---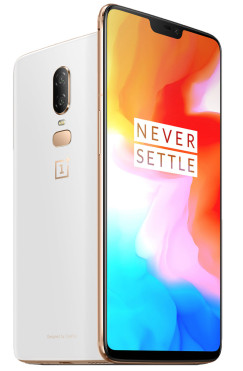 OnePlus kicks off sales of the Silk White color variant of the OnePlus 6 at 10am (ET) today. The Silk White color is being sold as a limited edition. It comes with 8 GB of RAM and 128 GB of storage. The phone costs $579 and will be available on a first-come, first-served basis while supplies last. The OnePlus 6, revealed last month, is made from metal and two slabs of Gorilla Glass 5. OnePlus says it mixed pearl powder into the coating of the Silk White, which is layered six times to create the frosted texture. The phone runs the same Snapdragon 845 processor as the glossy and matte black colors, and has the same cameras, and same OxygenOS features. OnePlus is also selling its OnePlus Bullets Wireless earphones today from 10am for $69.
---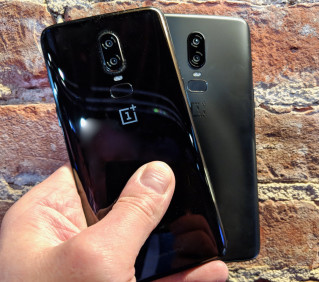 The OnePlus 6 is here to convince you that no one needs a $700, $800, $900, or $1,000 smartphone. Heck, you don't even need a $600 smartphone. The OnePlus 6 is a metal-and-glass beauty that checks most of the right boxes in terms of features and capabilities. Moreover, this two-SIM phone is a rarity in the U.S. market, and is sold unlocked with excellent support for U.S carriers. Here is Phone Scoop's first look at the latest from OnePlus.
---
OnePlus today announced the Bullets Wireless Bluetooth headphones meant to accompany its smartphones. The Bullets Wireless are a behind-the-neck style pair of headphones. They feature 9.2mm drivers with support for Bluetooth 5.0 and aptX for high-quality sound. OnePlus says the Bullets Wireless offer 8 hours of music playback and thanks to built-in fast charging can provide 5 hours of playback after charging for just 10 minutes. The headphones have magnetic casings that snap together to help prevent wire tangles. Smart features include automatic pause and resume when the headphones are snapped together or pulled apart, respectively. The Bullets Wireless support Google Assistant, and soon after launch, will support the ability to answer calls by unclipping them from one another. The OnePlus Bullets Wireless headphones go on sale June 5 for $69.
---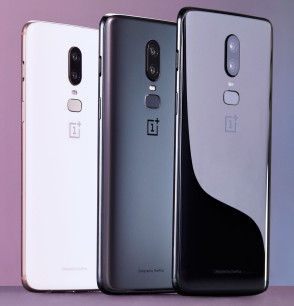 OnePlus today announced the OnePlus 6, its redesigned flagship phone, at an event in London. The OnePlus 6 drops the metal chassis of previous phones and adopts a metal-and-glass design common to today's top devices. The 6 will be offered in white with pearl powder, matte black, and glossy black, all with unique finishes on the curved Gorilla Glass 5 surfaces. OnePlus says the phone can withstand splashes and similar exposure to water, but the phone stops short of being waterproof. The OnePlus 6 adopts a notched screen design. The AMOLED display measures 6.28 inches across the diagonal with 2,280 by 1,080 pixels at a 19:9 aspect ratio. The phone is powered by the Qualcomm Snapdragon 845 processor. It comes in several memory and storage variants, including 6 GB or 8 GB of ROM and 64 GB or 128 GB of storage. Like many flagship phones, the OnePlus 6 includes a dual-camera array on the rear. The main sensor captures 16-megapixel images at f/1.7 and it is aided by a secondary 20-megapixel sensor also at f/1.7. The main camera includes OIS/EIS, super slow-motion capture, time-lapse, portrait shooting, and a dual-LED flash. The selfie camera has a 16-megapixel sensor at f/2.0. OnePlus says a software update will bring software-based portrait shooting to the selfie cam after launch. Other core specs include a 3,300mAh battery with rapid charging, face unlock, USB-C, fingerprint reader, 3.5mm headset jack, dual-band wifi, Bluetooth 5.0 with aptX HD, and GPS. The phone boasts CAT 16 LTE with 4x4 MIMO and 256 QAM. Support for U.S. LTE bands is excellent, as the OnePlus 6 includes Band 29 for AT&T and Bands 66 and 71 for T-Mobile. The phone is sold unlocked and can accommodate up to two SIM cards. One the software front, the OnePlus 6 offers the latest version of OxygenOS, which is based on Android 8 Oreo. Unique features include a new swipe-based navigation user interface, app locker for secured apps, multi-finger gestures, dark theme, scrolling screenshots, and reading mode. The OnePlus 6 will go on sale in the U.S. and other countries on May 22. The mirror black and matte black 6 GB / 64 GB models costs $529, while the 8 GB / 128 GB models costs $579. The silk white model is a limited edition and will go on sale June 5 with 8 GB of memory and 128 GB of storage.
---