LG K8 (2018) / Zone 4 / Tribute Dynasty / Tribute Empire / K8s
Info Photos News Forum Reviews 2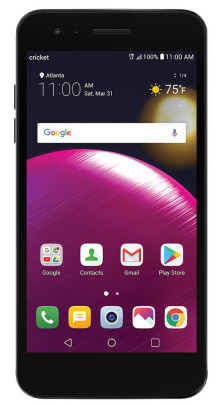 Cricket Wireless today kicked off sales of the LG Fortune 2, an affordable Android phone. The Fortune 2 is a rebadged variant of the K8 (2018) and Tribute Defiant (sold by Boost Mobile). The Fortune 2 includes a 5-inch HD screen, quad-core MediaTek processor, 2 GB of RAM, and 16 GB of storage. The Fortune 2 has an 8-megapixel main camera with LED flash, a 5-megapixel front camera, and a removable 2,500mAh battery. Other features include LTE 4G with HD Voice, WiFi with mobile hotspot and WiFi Calling, Bluetooth 4.2, and GPS. It runs Android 7.1 Nougat. Cricket Wireless is selling the LG Fortune 2 for $100.
---
LG popped out new K series devices this week. LG's K series generally represent entry-level phones. The K10 and K8 definitely fall into that category, but represent a welcome improvement in design and quality. These devices would do well with U.S. carriers as affordable alternatives to today's flagships. Though LG hasn't announced specific plans to sell the phones in the U.S., it's likely variants of them will show up eventually. Here are our first impressions.
---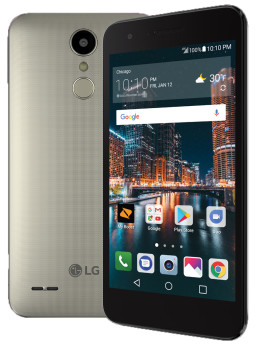 Boost Mobile recently added the LG Tribute Dynasty to its lineup of affordable Android smartphones. This device includes a 5-inch HD display and is powered by a 1.5 GHz octa-core MediaTek processor with 2 GB of memory and 16 GB of storage. The Tribute Dynasty has an 8-megapixel main camera with LED flash and a 5-megapixel selfie camera. Other features include a 2,500mAh battery; Bluetooth, WiFi, GPS, and LTE; and microUSB and headphone jack. It runs Android 7.1 Nougat. The LG Tribute Dynasty costs $100, but is on sale at the moment for $60. The phone is already available at Boost Mobile stores. Sprint said it will carry the phone starting Jan. 12.
---