Samsung Galaxy J7 (2017, GSM) / J7 Prime / Halo
T-Mobile today said people who switch to MetroPCS and subscribe to an unlimited plan will enjoy a year of Amazon Prime for free. Amazon Prime gives people access to discounted shipping from Amazon.com, as well as access to Amazon's music and video streaming services, online photo storage, and other perks. Amazon Prime typically carries a cost of $99 per year. In addition to Amazon Prime for free, MetroPCS will give those who switch a free Samsung Galaxy J7 Prime smartphone. The free phone also requires customers subscribe to the unlimited plan. MetroPCS is offering four lines of unlimited service for $100. The J7 Prime has a 5.5-inch screen, 1.5 GHz octa-core processor, 8-megapixel rear camera, 5-megapixel front camera, 16 GB of storage, and a 3,300mAh battery. The phone normally sells for $209. MetroPCS said the Amazon Prime and free J7 Prime promos will only be available for a limited time.
---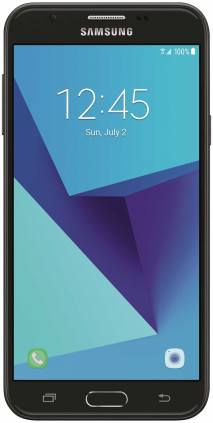 Samsung today added the Galaxy J7 and Galaxy J3 to its list of unlocked smartphones. The two inexpensive handsets will be available to purchase directly from Samsung's web site as well as select retailers starting July 28. The J7 (pictured) is the larger, costlier of the two with a 5.5-inch 720p HD screen and $220 price tag. It also has a 3,300mAh battery, 8-megapixel main camera, and 5-megapixel front camera with flash. The smaller J3 has a 5-inch 720p HD display and a $150 price point. The J3 also has a 2,600mAh battery, 5-megapixel main camera, and 2-megapixel front camera. Both phones support expandable memory cards, support U.S. 3G/4G networks, and run Android 7 Nougat. They have been available from several U.S. carriers (AT&T/Cricket, T-Mobile/MetroPCS) for several months.
---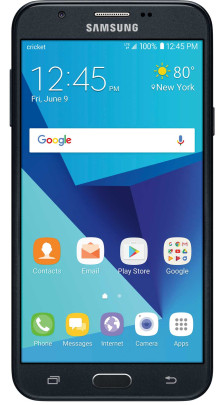 Cricket Wireless recently added the Samsung Halo to its collection of inexpensive smartphones. The Halo harkens back to the design language of older Samsung handsets. It features a 5.5-inch 720p HD screen and it is powered by a 1.6 GHz octa-core processor with 16 GB of storage. The main camera captures 8-megapixel images and full HD video assisted by an LED flash, while the front camera snaps 5-megapixel pictures. Other features include Bluetooth 4.1, GPS, WiFi, and LTE 4G. Cricket said the phone is compatible with most of its data plans and it supports HD Voice. The Samsung Halo runs Android 7 Nougat and costs $180.
---