BlackBerry DTEK60
Info Photos News Forum 4 Reviews 1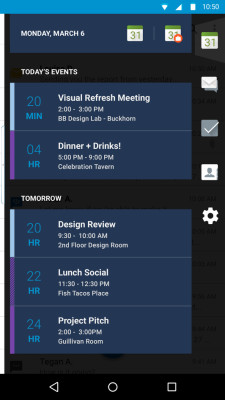 BlackBerry today pushed out a brand new version of the Productivity Tab application for Android handsets, including the Priv, DTEK50, and DTEK60. BlackBerry says the Productivity Tab is now cleaner and more user friendly thanks to the addition of features such as Quick Triage for items in the Hub. It also introduces a new Quick Actions tool for entries in the contacts app. BlackBerry says Android device owners who use this app will be notified of the update over the next few days. It should appear automatically. The Productivity Tab will be installed on BlackBerry's newest handset, the KeyOne, when it is released later this year.
---
BlackBerry is pushing the March security patches from Google to its BlackBerry Priv, DTEK60, and DTEK50 smartphones. Google made the security patches available to its own Nexus and Pixel devices earlier this week. The combined March 1 and March 5 patch plugs a significant number of vulnerabilities, including at least 10 classified as critical. Critical holes can lead to remote code execution, which means hackers can take control over devices from afar. BlackBerry says Priv, DTEK60, and DTEK50 owners should see the update appear over the next few days. Alternately, users can seek the update manually via their phone's system settings.
---
TCL, the parent corporation of Alcatel, unveiled its new handset strategy moving forward. The company will continue to build its Alcatel-branded smartphones that target the low/value end of the market. These devices will run Android and will generally be sold via carriers and the open market. The company will also work closely with BlackBerry to design BlackBerry-branded handsets for North America and other markets. TCL will make the hardware, but it will rely on BlackBerry's hardened version of Android with government-grade security and business software on board. TCL sees its new partnership with BlackBerry as a way to get its phones into the high-end and enterprise segments of the market. BlackBerry and TCL hope to regain the trust of corporations that have in recent years turned to Apple and Samsung for employee devices. TCL plans to work with BlackBerry's sales team to sell BlackBerry-branded handsets directly to businesses, but it also intends to forge new carrier deals to reach consumers via carrier stores over time. TCL's Steve Cistulli says the BlackBerry DTEK50 and DTEK60, which are rebranded variants of the Alcatel Idol 4 and 4S, are performing well and have helped level off the decline of BlackBerry sales in North America. TCL believes it can reverse that decline over time with a range of unique BlackBerry handsets. The company also revealed its first entirely new BlackBerry smartphone that is scheduled to debut later this year. The phone is a slab with a physical QWERTY keyboard and touch screen. TCL did not announce the phone's name, nor its specs. BlackBerry said it will continue to support BBOS 10, and pointed out that it recently released BBOS 10.3.3 for older phones such as the BlackBerry Classic.
---
BlackBerry's trio of Android smartphones can now download a series of system and software updates that add features and bolster performance. BlackBerry Hub+, for example, now allows users to hide specific accounts or stop them from syncing, as well as create custom views for emails from specific contacts. The BlackBerry Keyboard app has been improved with easier switching between languages, expanded Chinese language input, and support for fingerprint authentication (DTEK60 only). The BlackBerry Launcher has a new dark theme, and BlackBerry Password Keeper introduces a built-in browser, autofill tweaks, and support for non-Latin characters. Google says Priv, DTEK50, and DTEK60 owners should receive notifications once the updates are available to their handset.
---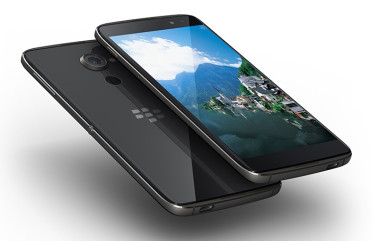 BlackBerry today announced the DTEK60, the company's new flagship non-keyboard phone. The DTEK60 is based on the Alcatel Idol 4S and looks similar, but actually has significantly upgraded specs in nearly every respect. (The DTEK50 is essentially a rebranded Alcatel Idol 4.) The DTEK60 sports a fingerprint sensor, Quad-HD 5.5-inch display, 3,000 mAh battery, NFC, and a memory card slot. Unlike the Idol 4S, it also packs a Qualcomm Snapdragon 820 processor, 4 GB of RAM, 21 megapixel camera, and a USB Type-C connector with Quick Charge 3.0. The DTEK60 maintains the same 7mm thin profile as the Idol 4S, although with a larger camera bump for the upgraded sensor. As with all of BlackBerry's new phones, the DTEK60 runs Android with BlackBerry messaging and security software added. The phone supports LTE networks including those of T-Mobile and AT&T (including band 29.) The DTEK60 is available today directly from BlackBerry for $500 unlocked. Customers who order within the next two weeks will receive a free "soft shell" case and rapid charger.
---