LG Stylo 2
Info Photos News Forum 6 Reviews 2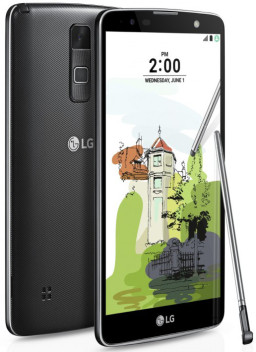 LG recently announced the Stylus 2 Plus, a more performance-minded version of the Stylus 2. The external chassis is identical to the Stylus 2, but the Plus boosts the 5.7-inch display resolution to full HD, improves the processor clock speed to 1.4 GHz per core, increases megapixel count to 16 for the front camera and 8 for the rear camera, and adds a front-facing flash. The phone will be sold in several RAM/storage configurations, including 2 GB/16 GB and 3 GB/32 GB. The phone has a 3,000mAh battery, LTE, and a fingerprint sensor. The Stylus 2 Plus runs Android 6.0 Marshmallow. The LG Stylus 2 Plus ships in Taiwan beginning today, but will reach North America in the weeks ahead.
---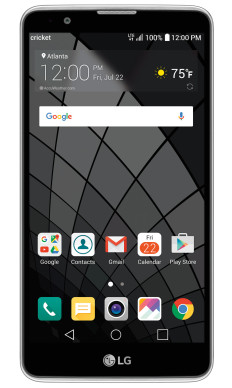 Cricket Wireless today said it will kick off sales of the LG Stylo 2 on May 13. The phone will cost $169.99. Cricket does not require contracts. The Stylo 2 has a 5.7-inch screen with stylus, a 13-megapixel main camera, 5-megapixel selfie camera, memory card slot, and 3,000mAh battery. The phone is powered by a quad-core 1.2GHz Snapdragon processor and has 2 GB of RAM and 16 GB of storage. It runs Android 6.0 Marshmallow. Cricket said consumers who switch to Cricket from other carriers will receive a $50 gift card, and consumers who switch from T-Mobile will receive a $100 gift card. The Stylo 2 is also being sold by Boost Mobile.
---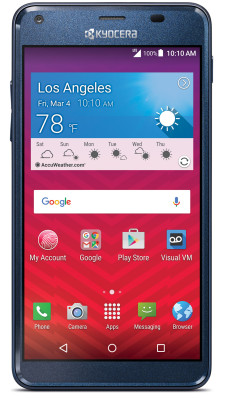 Sprint's prepaid brands, Boost Mobile and Virgin Mobile, plan to sell three low-cost smartphones in the weeks ahead, including the Kyocera Hydro Reach. The Reach (pictured) is an update to the Hydro Edge. It is water and dust proof, and the 5-inch qHD display supports wet finger tracking. The Hydro Reach is powered by a 1.1 GHz quad-core Snapdragon processor and comes with 1 GB of RAM and 8 GB of storage. The main camera has a 5-megapixel sensor and the user-facing camera has a 2-megapixel sensor. The device has a 2,160mAh battery and runs Android 5.1 Lollipop. The Hydro Reach will go on sale April 15 from Boost Mobile and Virgin Mobile USA. It will cost $99. Boost and Virgin also plan to add the LG Stylo 2 and Samsung Galaxy J7, both announced earlier this year, to their rosters. The Stylo 2 will reach Boost stores April 15 and Virgin stores May 9. It will cost $179.99. The Galaxy J7 hits Boost stores on April 15 for $229.99, and Virgin on April 19.
---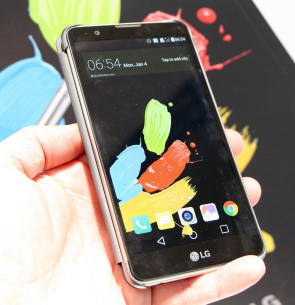 LG has a handful of new phones on display in Barcelona that are not the G5. The Stylus 2, X cam, and X screen round out the middle of LG's profile and are interesting smartphones in their own right. Here is a look at each.
---