Microsoft Lumia 640 XL
Info Photos News Forum 2 Reviews 1
Microsoft will end support for its Windows 10 Mobile smartphone OS on December 10 2019, and is encouraging people still using Windows 10 Mobile phones to switch to Android or iOS phones. Microsoft is now focusing on those platforms and offers a suite of its own apps for both platforms. After December 10th, Microsoft will no longer offer free security updates for any version of Windows Mobile, making the continued use of Windows phones a security risk. The cutoff for the Lumia 640 and 640 XL phones is sooner: June 11th. "After the end of support, automatic or manual creation of new device backups for settings and some applications will continue for 3 months, ending March 10, 2020. Some services including photo uploads and restoring a device from an existing device backup may continue to work for up to another 12 months from end of support."
---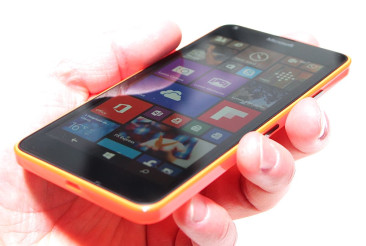 Microsoft debuted another pair of mid-range handsets in the long buildup to Windows 10. The Lumia 640 and 640 XL are worthy update to the 635 and 1320, but they leaving us aching for a new flagship from Microsoft.
---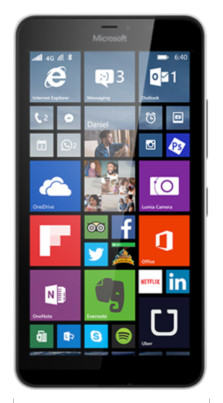 Microsoft today announced the Lumia 640 XL, a larger version of the Lumia 640. The screen is stretched to 5.7 inches, the camera is improved to 13 megapixels, and the battery is slightly bigger, as well. It includes Microsoft's standard set of productivity apps and supports LTE 4G. It will ship with Windows 8.1, but can be upgraded to the full version of Windows 10. The Lumia 640 XL will be available in April from AT&T, T-Mobile, and MetroPCS in the U.S. Microsoft said it will include a one-year subscription to Office 365, 1TB of OneDrive storage, and 60 Skype world minutes. The price will be approximately $245.
---