BlackBerry Classic (CDMA)
Info Photos News Forum 23 Reviews 1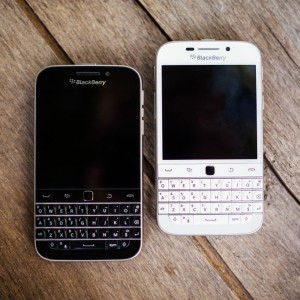 BlackBerry today said it will cease manufacturing the BlackBerry Classic handset. The Classic debuted in December 2014 and is one of the last devices from BlackBerry to run BlackBerry OS. The device featured a traditional BlackBerry design with a touchscreen and physical QWERTY keyboard. "It has been an incredible workhorse device for customers, exceeding all expectations," said BlackBerry. "But, the Classic has long surpassed the average lifespan for a smartphone in today's market. We are ready for this change so we can give our customers something better – entrenched in our legacy in security and pedigree in making the most productive smartphones." BlackBerry says it will continue to support the Classic and expects to roll out BBOS 10.3.3 in August. The device is still available online from select retailers. BlackBerry's most recent smartphone is the Priv, which runs Android. The Priv debuted in late 2015.
---
BlackBerry today said it is prepared to update most devices running BlackBerry OS 10 to version 10.3.2. The update also installs BlackBerry Blend version 1.2. The 10.3.2 update adds BlackBerry Protect for remote device wiping; improved low-light performance and face detection to the camera; and improvements to the calendar, such as customizable Meeting Mode and larger numbers on the busiest days. Blend 1.2 makes significant changes to the user interface, which BlackBerry said were based on customer feedback. Blend also gains the ability to reply from notifications and improved animations for file transfers. Specific to the U.S., the BlackBerry Passport and BlackBerry Classic will gain new icons, BlackBerry Assist, battery life tweaks, and better performance of the BlackBerry Hub. BlackBerry said users can expect to see BBOS 10.3.2 and Blend 1.2 reach their devices over the next few weeks.
---
Verizon Wireless today said it will sell the BlackBerry Classic smartphone beginning Feb. 26. It will be available online first, and is expected to reach stores on March 5. Verizon is charging $100 for the Classic with a two-year contract, and is also offering the Classic through its Edge monthly payment program. The BlackBerry Classic has a touch screen and physical QWERTY keyboard. It supports Verizon's XLTE 4G service and has a 1.5GHz dual-core processor. The Classic runs BlackBerry OS 10.3.
---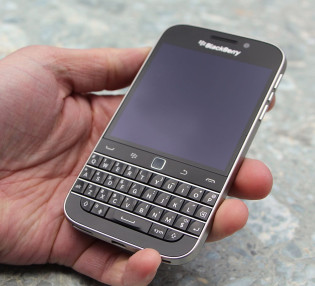 BlackBerry's Classic smartphone harkens back to the devices of yesteryear. Its defining feature is a physical QWERTY keyboard, something phone makers have left in the past for good reason. Here are our first impressions of the Classic.
---