LG G Flex2 (CDMA)
Info Photos News Forum 8 Reviews 2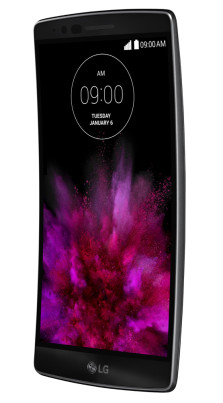 LG today announced the global launch of the G Flex 2, its second-generation curved handset. LG said major carriers in the U.S., Hong Kong, Singapore, France, Germany, and the U.K are rolling the device out first. Sprint has already said when it will sell the phone, though AT&T, T-Mobile, and Verizon have remained mum on their G Flex 2 plans. LG said a second wave of operators in North and South America, Europe, and Asia will begin selling the G Flex 2 later in March. LG first revealed the G Flex 2 at the Consumer Electronics Show in January. The G Flex 2 is a curved smartphone that is flexible and has a self-healing rear cover. The phone features a Snapdragon 810 processor, 13-megapixel camera, 5.5-inch screen, and 3,000mAh battery.
---
Sprint today said it will sell the LG G Flex 2 beginning March 13. Preorders for the device commence Feb. 20. The G Flex 2 will be available via Sprint Easy pay, which costs $21 per month for 24 months. The suggested retail price is $504. Sprint didn't say how much the phone will cost with a two-year contract. The G Flex 2 is a curved smartphone that is flexible and has a self-healing rear cover. The phone features a Snapdragon 810 processor, 13-megapixel camera, 5.5-inch screen, and 3,000mAh battery.
---
Following reports of poor performance of its flagship Snapdragon 810 processor, Qualcomm today rounded up support from a handful of handset makers that plan to use the chip. LG and Xiaomi have already committed to using the processor in the G Flex 2 and Mi Note Pro, respectively, and reiterated their trust in the processor. Motorola, Sony, Oppo, and Microsoft today also offered statements in support of the processor and suggested they each plan to use the 810 in forthcoming handset designs. Last week, Qualcomm lowered its revenue outlook for the year after stating that a "large customer" decided to pass on using the Snapdragon 810 in its own flagship device. Earlier in January, Samsung claimed the 810 overheated. The Snapdragon 810 is a premium mobile processor with a quad-core design, advanced GPU, and support for Cat 9 LTE.
---
LG said it will begin selling the G Flex 2 in its home market of Korea on Jan. 30. The phone will reach other markets in the "coming months." Several U.S. carriers, including AT&T, Sprint, and U.S. Cellular, have said they'll sell the phone but none has said when or for how much. The G Flex 2 will cost Koreans approximately $830 when it goes on sale next week. Separately, an LG executive refuted reports that the Qualcomm Snapdragon 810 processor overheats. Bloomberg on Wednesday reported that Samsung plans to drop the Snapdragon 810 chip from its forthcoming Galaxy S6 smartphone due to overheating issues. "I am very much aware of the various concerns in the market about the (Snapdragon) 810, but the chip's performance is quite satisfactory," said Woo Ram-chan, vice president for mobile product planning at LG. Woo said the chip emits less heat than other devices. "I don't understand why there is a issue over heat." LG uses the Snapdragon 810 in the G Flex 2.
---
In addition to AT&T and Sprint, U.S. Cellular plans to carry the LG G Flex 2 "this spring", according to spokesperson Katie Frey. No further details were revealed.
---
AT&T will carry the 32 GB version of the G Flex 2 that LG just announced at CES. Sprint will also offer the phone. Pricing and availability date for both carriers will be announced at a later date.
---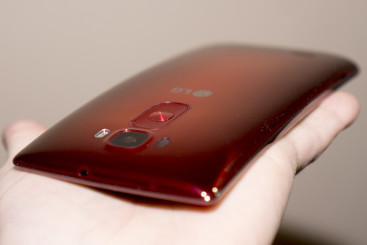 LG is back with another bendable phone. It's best to think of the G Flex 2 as a curved LG G3 - especially since it carries over most of the specs.
---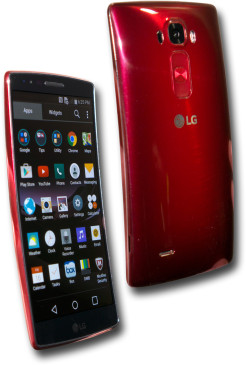 LG today announced the G Flex 2, a second-generation curved Android smartphone. The device makes dramatic improvements over the original in terms of design, features, and usability. The screen shrinks to 5.5 inches across the diagonal, but ups the resolution from 720p to 1080p HD. The plastic OLED panel has a Gorilla Glass 3 coating to help prevent damage, and the rear shell's self-healing powers have been improved, too. The G Flex 2 relies on a quad-core Snapdragon 810 processor with 2 or 3 GB of RAM and 16 or 32 GB of storage, depending on the market. The device supports external memory cards up to 2TB and runs Cat. 6 LTE with Carrier Aggregation. The Flex 2 has a smaller 3,000 mAh battery than its predecessor, but it supports fast charging for a 50% charge in under 40 minutes. The phone offers Bluetooth 4.1, GPS, NFC, and WiFi. Like the LG G3, the main camera sports a 13-megapixel sensor with optical image stabilization and laser focus. It can record 4K video. The user-facing camera captures 2.1-megapixel pictures and 1080p HD video. The Flex 2 runs Android 5.0 Lollipop with LG's user interface skin on top. It will be sold in silver and red. LG said it will be available "soon" but it didn't specify where or for how much.
---