Kyocera Hydro XTRM (CDMA)
Info Photos News Forum 2 Reviews 2
MetroPCS today announced the immediate availability of the Kyocera Hydro XTRM. The XTRM is a rugged, waterproof Android smartphone. It has a 1.2GHz dual-core processor, Kyocera's Smart Sonic Receiver technology, a 4.0-inch 800 x 480 impact-resistant touchscreen, and a 5.0-megapixel camera with LED flash. The device also supports LTE 4G. MetroPCS is selling the Hydro XTRM for $169. MetroPCS does not require contracts.
---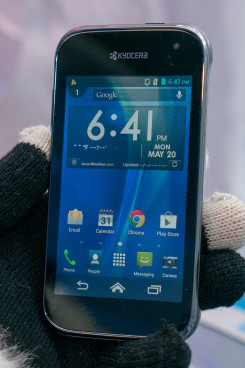 Kyocera's new Hydro XTRM for U.S. Cellular sits at the high end of the Hydro lineup, with upgraded features like 4G and extra durability. You could also think of it as a "Torque Lite". Read on for our first impressions of this interesting new Android phone.
---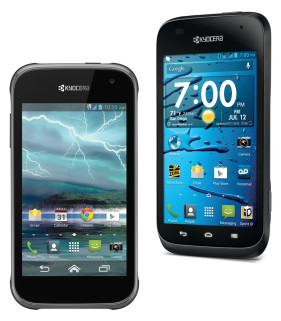 Kyocera today announced the Hydro Edge and Hydro XTRM, building on the success of the original Hydro. Like the original, the new models are affordable Android phones that are fully water-proof. The new models are slightly higher-end, however, both sporting a dual-core Qualcomm Snapdragon S4 Plus processor, 4-inch glass display, 5-megapixel auto-focus camera, and Android 4.1. Both models also feature the unique Smart Sonic Receiver tissue-conduction speaker technology found in the Torque. Both have 1 GB of RAM, 4 GB of built-in storage, and a memory card slot.
Hydro Edge: Coming to Sprint and Boost this summer, this CDMA model also sports HD Voice and a back-side-illuminated camera sensor. Its processor clocks in at 1 GHz.
Hydro XTRM: On sale with U.S. Cellular starting today, this model steps up with 4G LTE, a 1.2 Ghz processor, a front camera, shock (drop) resistance to military standards, and a large 2,000 mAh battery.
---