BlackBerry Q5
Info Photos News Forum 7 Hands-On ›
BlackBerry today said BlackBerry OS 10.3.1 is available for device owners to download. The latest version of BlackBerry's operating system includes the Amazon Appstore for Android apps and brings back keyboard shortcuts to devices with physical keyboards. The OS also improves BlackBerry Blend (desktop messaging client), BlackBerry Assistant (voice commands), BlackBerry Hub (adds instant actions), and the Calendar app (adds Meeting Mode). The update also improves battery life and camera performance. BlackBerry 10.3.1 is available to the BlackBerry Q5, Q10, Z3, Z10, Z30, BlackBerry Porsche Design P'9983, and the Passport.
---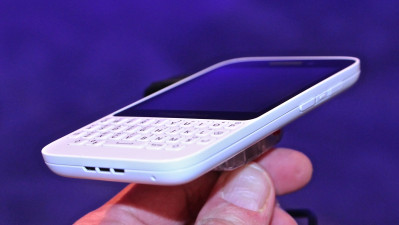 BlackBerry announced the Q5 today and we spent a few moments checking it out. Here are our initial impressions.
---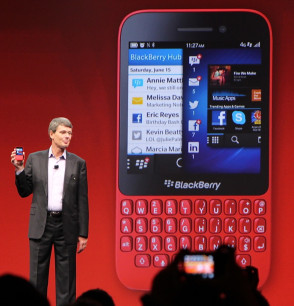 Blackberry today announced a new, mid-range BlackBerry handset with a QWERTY keyboard called the Q5. The device will come in pink, white, black, and red. It features a 3.1-inch touch screen, camera, and the BlackBerry 10.1 operating system. The device will ship in select markets, including Europe, Asia, and Latin America, beginning in July. BlackBerry did not specify that the Q5 would come to the U.S.
---