Nokia Lumia 620
Info Photos News Forum Hands-On ›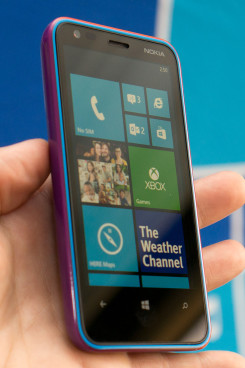 We spent some time with the new Lumia 620 for Aio, AT&T's new prepaid experiment. This cute little phone has a unique design. Here's what we thought of it.
---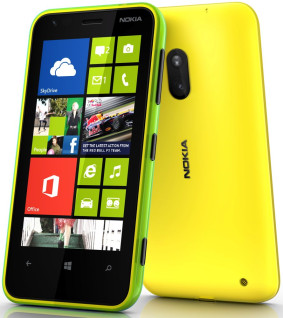 Aio Wireless, a subsidiary of AT&T, today launched its new, no-contract wireless service in the U.S. The wireless network is first available in Houston, Orlando, and Tampa, and will gradually expand across AT&T's footprint around the U.S. over the course of the next year. Aio offers unlimited talk, text, and data plans that range from $35 to $70 per month to feature phones, smartphones, and tablets. Data speeds will max out at 4Mbps over AT&T's HSPA+ 4G network. In addition to the handsets it sells, Aio will also provide service to people who bring in their own, unlocked devices. One of the first devices offered by Aio is the Nokia Lumia 620 (pictured). The Lumia 620 is a Windows Phone 8 smartphone that has a 3.8-inch screen, 5-megapixel camera with 720p HD video record, and Nokia-exclusive applications. It costs $179.99 and does not require that customers sign a contract. Aio offers a handful of other smartphones, including the Samsung Galaxy Express for $249.99, the Samsung Galaxy Amp for $99.99, the ZTE Prelude for $49.99, and the Apple iPhone 4/4S for prices ranging between $349.99 for refurbished models to $499.99 for new models. Feature phones offered by Aio include the Samsung Denim for $29.99 and the ZTE Atair for $49.99. Aio hopes to compete with other prepaid brands, such as Sprint's Virgin Mobile and T-Mobile's Ultra Mobile.
---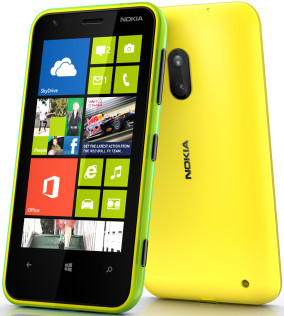 Nokia today announced a low-cost Windows Phone called the Lumia 620. Nokia hopes to attract younger users with the 620, which blends colored layers of polycarbonate to create new hues. As with the 820, the 620 has interchangeable shells. The 620 features a 3.8-inch ClearBlack display with 480 x 800 pixels, 1GHz dual-core Snapdragon S4 processor with 512MB of RAM and 8GB of on-board storage, and a 5-megapixel main camera with VGA user-facing camera. It supports quad-band GSM/EDGE and 850/900/1900/2100 quad-band WCDMA. Other features include Bluetooth 3.0, dual-band 802.11n Wi-Fi, GPS, and NFC. It comes with a series of Nokia-branded apps that are exclusive to Lumia smartphones, including Nokia Music, Nokia Transport, the ESPN Hub, and Nokia City Lens. The 620 will be available in the first quarter of 2013 for $249. Nokia has not specified if the device will be offered in the U.S. Nokia also announced the 920T, which is a TD-SCDMA variant of the Lumia 920, optimized for the Chinese market.
---