HTC One SV
Info Photos News Forum 14 Reviews 5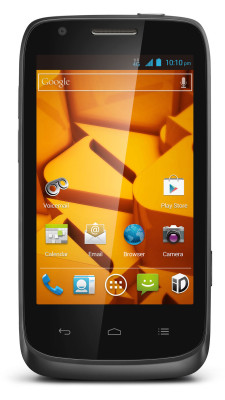 Sprint today announced the first LTE 4G phones for its prepaid brands, Virgin Mobile and Boost Mobile. Boost will get the all-new Force, made by ZTE, as well as the HTC One SV, already offered by MetroPCS. Virgin, meanwhile, will get the Samsung Galaxy Victory, already offered under the Sprint brand. Both brands have previously only offered 4G phones that use Sprint's older WiMAX network. Sprint is committed to continuing WiMAX service through 2015, but eventually plans to phase it out in favor of LTE. The Force sports a 4-inch screen, 5-megapixel camera, front camera, and 1.5 GHz dual-core processor. Boost will offer the Force on March 7th for $200, and the One SV on the same day for $300. Virgin starts selling the Victory today for $300.
---
According to documents seen on the Federal Communications Commission web site, the HTC One SV may soon be sold by Sprint. The FCC recently approved an HTC device with the model number PL80110. This is nearly identical to the model number of HTC One SV for Cricket Wireless, which is PL80120. HTC has a very consistent internal model number scheme for its devices. Based on that scheme, the PL80110 and PL80120 are most likely variants of the same device or chassis. Additionally, the PL80110 approved today supports CDMA and LTE spectrum used only by Sprint. However, one page of a single document in the FCC's filings refers to the PL80110 as a "Windows Phone." The model number and Windows Phone reference conflict with one another. The FCC documents do not include images of the PL80110 to make a direct comparison between the One SV for Cricket or any other device. Neither Sprint nor HTC have announced a variant of the One SV, nor has HTC announced any new Windows Phones for any carrier.
---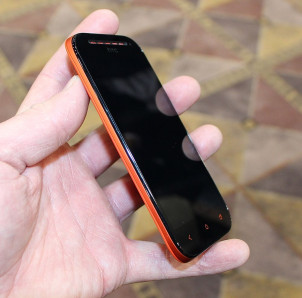 HTC's One SV is a high-end handset for prepaid provider Cricket. Though slated for the prepaid market, it's quite the looker and would do fine at any major carrier.
---